A number of Hollywood production houses are now refusing to film in Georgia so long as a controversial, new, pro-life law remains on the books. At least five entertainment companies have announced a boycott on the state after Georgia Republican Gov. Brian Kemp signed the "heartbeat bill" into law — a measure banning abortions after a heartbeat is detected.
But while some Hollywood producers are snubbing Georgia, Pure Flix — a company that produces faith and family friendly entertainment — has no plans to halt productions in the state.
READ ALSO: Inside the 7 Major Reasons People Justify Abortion
In fact, filming in the Peach State is currently underway on the second season of "The Encounter," a popular drama series that is available exclusively through PureFlix.com.
"Pure Flix is honored to film in Georgia and we have no plans to retreat from doing so," said PureFlix.com CEO Greg Gudorf. "There's an important conversation unfolding in this country right now about 'life' — and it's one we plan to continue being a part of."
Pure Flix's pledge to continue production in the state comes nearly two months after the company distributed "Unplanned," a feature film surrounding the real-life story of Abby Johnson.
READ ALSO: Filmmaker 'Horrified' by Abortion Just Unveiled a Bold Response
Johnson, a former Planned Parenthood clinic director, is now one of the most well-known pro-life activists in America.
Pure Flix's decision also comes as producers and companies like Killer Films, David Simon of Blown Deadline Productions, and Mark Duplass of Duplass Brothers Productions, among others, have decried Georgia's heartbeat law, pledging to remove the state from the list of possible filming locations until the law is axed, according to The Hollywood Reporter.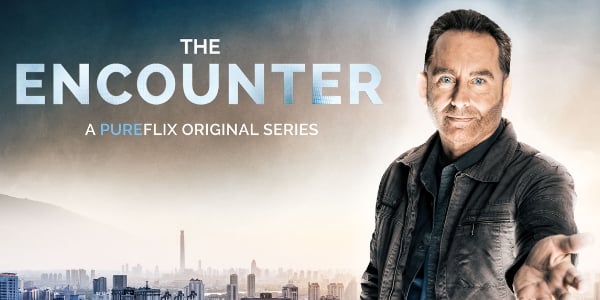 "Killer Films will no longer consider Georgia as a viable shooting location until this ridiculous law is overturned," Killer Films CEO Christine Vachon tweeted on May 9.
Simon also took to Twitter to proclaim that he can't ask any woman to "so marginalize themselves or compromise their inalienable authority over their own bodies"
"I must undertake production where the rights of all citizens remain intact," he wrote. "Can only speak for my production company. Our comparative assessments of locations for upcoming development will pull Georgia off the list until we can be
Producers receive generous tax incentives for filming in Georgia, which attracted more than 400 productions to the state last year.
READ ALSO: Is Abortion Moral? Filmmaker's Stunning Presentation of Truth
It's unclear how the current battle over the heartbeat bill will impact the film industry, but Pure Flix has no plans to remove the state from its list of current and future production locations.
"While our decision to film in Georgia was made long before the heartbeat bill, we stand for life and support Georgia's pro-life efforts," Gudorf said.
Some Hollywood studios are reportedly weighing the odds and waiting to see whether the law will be permitted to take effect in January 2020, as legal battles heat up. Variety reported that "Lovecraft Country," a show from Bad Robot Productions and Monkeypaw Productions, would still film in Georgia, but that they would donate funds to groups fighting the law.