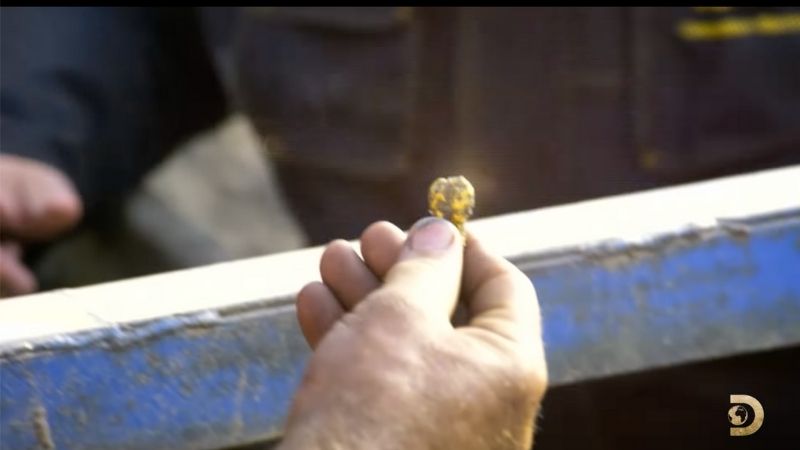 The last time you saw Todd Hoffmann back in 2018, he was retiring from gold mining and leaving the small screen to focus on his family and a budding singing career.
Now the "Gold Rush" alum is back with a new reality show, "Hoffman Family Gold," and a new purpose: to share his faith and family with the world while doing a job he loves.
WANT MORE ENTERTAINMENT NEWS? SIGN UP FOR THE PURE FLIX INSIDER EMAIL NEWSLETTER TODAY!
The show, which premiered recently on Discovery, features the same adventures in gold mining that made "Gold Rush" a hit, but Hoffman said he only decided to return to TV after the network agreed to allow the family to have their faith on full display.
And for good reason.
"I know that there's times that are looking really rough right now. There are scary things that are going on in the world," Hoffman said in a recent interview. "We are coming towards, what I believe, is towards the end. We need to gather as many people to Jesus as we can."
Hoffman admitted that he's far from perfect, but the chance to share his faith on TV gives him an opportunity to provide hope to anyone who is watching.
"The show's not going to show perfect Christians, but they are going to show our faith and that we do love Jesus Christ and we are sold out on the saving grace of Christ," said the reality star, who became a Christian when he was young. "We want everybody to be encouraged in that. We want everybody to know that God has already won."
Gold mining is known as a high-stakes pursuit, but nothing can beat the high stakes of eternity — something Hoffman seems to know full well.
READ ALSO: 'DUCK DYNASTY' BROTHERS TO RETURN TO TV WITH NEW FAITH-FILLED TREASURE HUNTING SHOW
"The most important thing in our lives, the words that we want to hear is, 'Well done, my good and faithful servant.' Because all the things of this world, including gold, all will pass away," Hoffman said, echoing the words of John from the Bible.
The world and its desires pass away, but whoever does the will of God lives forever. – 1 John 2:17 (NIV)
"At the end of the day, you can have all the money, you can have the best job in the world, you're still going to die, and you're still standing before God," he concluded.
Photo Credit: Facebook
H/T: Christian Post
Other Must-Read Stories: