The Museum of the Bible in Washington, D.C., is gearing up to unveil the world's longest illustrated Bible — a nearly 1-mile long mural that includes a stunning array of 3,333 paintings from scripture.
The visual narrative took the late artist Willy Wiedmann 16 years to complete, and will be revealed for the first time in the U.S. on June 1 on the National Mall in Washington, D.C.
The monumental work of art is so massive that the museum is seeking 1,000 volunteers to help unroll the facsimile version of Wiedmann's original work.
READ ALSO: 'There's a Human There': Author's BIG Challenge to Christians
Wiedmann's son, Martin Wiedmann, told Pure Flix Insider what inspired his late father to embark on the nearly two-decade journey of recreating images from the Bible.
"His biggest inspiration came while he painted a series of biblically-themed murals at the Pauluskirche (Paul's Church), in Stuttgart, Germany in 1984," Wiedmann said. "He wrote, 'Hence the desire fueled to paint, as I know today, the greatest work human mankind has ever created.'"
Wiedmann said his father wanted to create a "continuous visual narrative" that encapsulated and brought to life sometimes difficult scriptures — verses he himself once had questions about.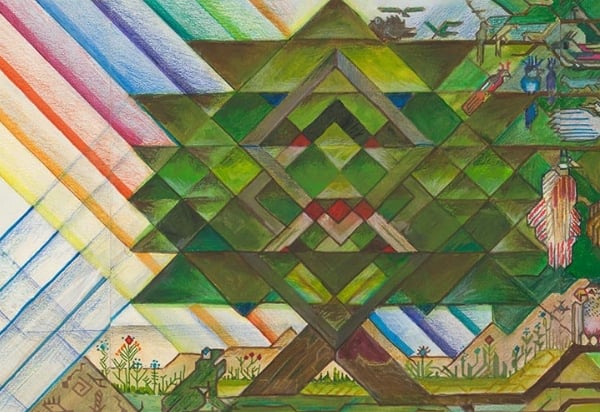 "My father's ultimate purpose for his work was simple: to engage people with the Bible visually," Wiedmann explained."
Wiedmann said that his father felt "called" to paint the Bible in such stunning form, and that he continued to create the paintings despite not finding a publisher for the project during his lifetime; the artist died in 2013.
READ ALSO: Ex-NFL Player's Stunning Story of Kicking Drugs & Finding Christ
"It was more to him than a project. It was a calling," Wiedmann said, noting that his father left behind an essay explaining why he embarked on the project. "He did not give up on his work and resigned himself to putting away 16 years of work, in the hopes that someday it would be beneficial to others."
As can be imagined, creating 3,333 images from the Bible wasn't an easy task. It took Wiedmann from 1984 through 2000 to complete the visual narrative, with the artist relying on 40 different Bible translations to try and understand what he was composing.
"He started at the beginning and formed the narrative panel by panel by stitching them together with rhythmic geometric forms," Wiedmann explained. "Some depict multiple stories, some a single Bible verse such as the Book of Psalms for example."
Wiedmann said that his father's work — and the essay he left behind — inspired him, as the artist's son, to push forward with sharing the illustrated Bible with the world.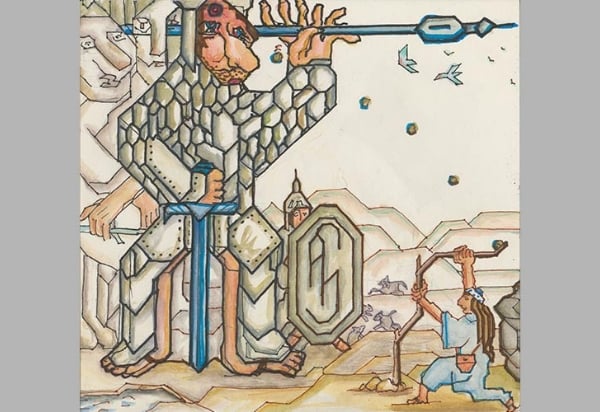 "When I finished reading the essay, I did not doubt that it has to be me," he said. "I decided to take on my father's mission to engage more people with the Bible and share his work with the world."
This led to a partnership between Wiedmann and The Museum of the Bible, where an exhibit has been placed to show the visual Bible's stunning contents.
Unraveling a facsimile of the stunning collection of art has long been a plan for Wiedmann — one that will come to life on June 1.
READ ALSO: Olympian's 'Crazy Journey' Offers Message to Those Struggling
"Unfolding the complete Bible was an idea that has been on our minds for quite some time. However, it is an organizational challenge," he said. "I am delighted that the Museum of the Bible took on the task and very moved that it will be on the National Mall around the Reflecting Pool — a historic event at a historic location."
The Museum of the Bible is looking for 1,000 volunteers to help unroll the fascinating piece of art. You can go here to register or find out more about this incredible event. Those who take part will get a free day of admission to the museum.