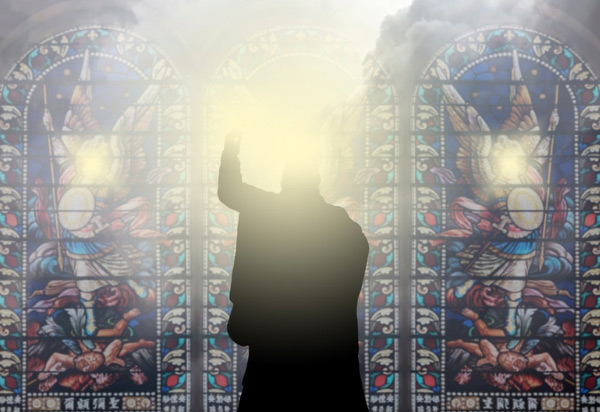 The story of a Muslim man who told missionaries that Jesus visited him every night for weeks and delivered a special message has been captivating Christian media — so let's dive into the details.
The story first made headlines in the Christian world after a missionary named Yazim told famed Pastor David Platt last week that Jesus repeatedly appeared to the unnamed man.
READ ALSO: Jesus Died for Us: 10 Powerful Bible Verses About Salvation
According to Yazim, the man recounted how a mysterious figure one day began emerging and knocking on his door. This individual started asking him to write down what he dictated, Faithwire reported.
"This man said this to us when we visited him: 'A man wearing all white knocked at my door every night and I couldn't look at him because his face was so shiny and bright,'" Yazim recounted. "[The man added], 'When he would come inside, he asked me to write down what he said. As I wrote, I fell asleep. The next night, he would come again for the next month.'"
LOVE MOVIES? Watch Uplifting Movies and TV Shows Right Now on PureFlix.com
Hear the story at the 1:05-mark:
Yazim believes this mystery figure was Jesus. But that's hardly the end of the fascinating story. The man who purportedly saw Christ later showed Yazim his notebook, and the missionary was stunned to find that it included the entirety of the text of the Book of John.
"He had the whole book of John verbatim in his notebook," Yazim said. "Jesus visited him every night until he finished the book. The amazing thing is, the man actually asked us, 'who was this man that visited me?'"
READ ALSO: 11 Powerful Bible Passages About the End Times and Jesus' Return
Yazim told Platt that "God is moving inside the Middle East with dreams, visions, and personal visitations."
This is hardly the first time Christians have made a similar claim about Jesus appearing in the Middle East, as missionaries and believers have routinely recounted similar stories in recent years.
Read another account here.
Want more inspiration? Watch thousands of uplifting movies, original series, TV shows and documentaries by taking advantage of your free PureFlix.com trial. You'll have access to thousands of titles for the whole family.