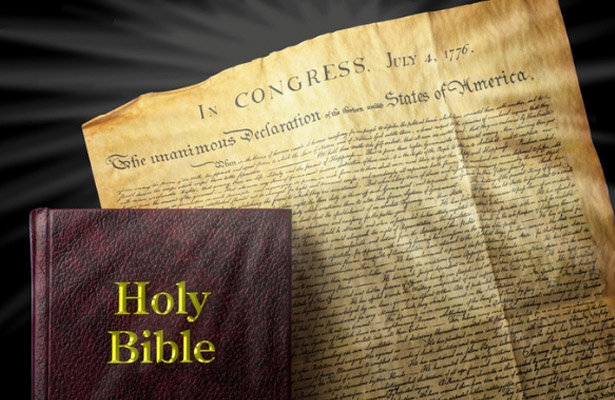 Much has been said about the debate over the separation of church and state, but there's often less attention paid to the individual faiths of the men and women who are elected to Congress. A new analysis from the Pew Research Center sheds light on the religious breakdown in the House and Senate — and it's quite fascinating!
Read Also: Prayer Matters: Inside America's Historic Reliance on God
According to the CQ Roll Call questionnaire on which the analysis is based, the 116th Congress is overwhelmingly Christian, with 88 percent of Senators and Representatives stating that they adhere to a biblical worldview.
That said, Pew notes that the new Congress is actually "slightly more religiously diverse than the prior Congress." In fact, the 115th Congress was 91 percent Christian, three percentage points higher on the Christian scale than the incoming Congress.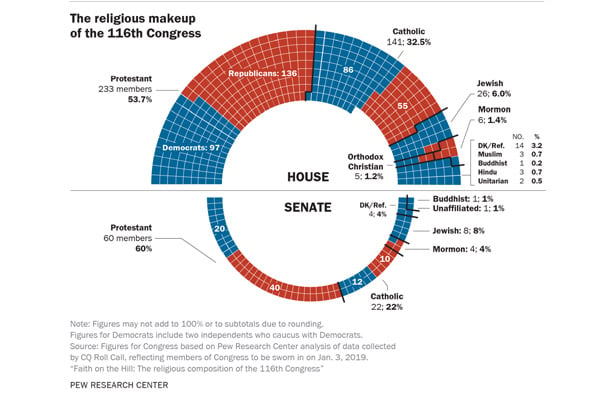 In the 116th, 6.4 percent of Congress members are Jewish (34 people), .4 percent are Buddhist (2 people), .6 percent are Muslim (3 members) and .6 percent (3 politicians) are Hindu, with 3.4 percent (18 members of the House and Senate) declining to answer.
Here's a bit more from Pew:
Christians make up large majorities in both chambers. In fact, Protestants alone form majorities in both the House (54%) and the Senate (60%). For the most part, there are only modest differences between the chambers within the Protestant denominational families, except when it comes to Presbyterians: There are 13 Presbyterians in each chamber, making up 13% of the Senate and just 3% of the House.
By contrast, Catholics make up a larger share of the lower chamber than the upper chamber: There are 141 Catholics in the House (32%) and 22 in the Senate (22%).
These changes are intriguing, with Pew noting that it has collectively analyzed 11 Congresses and that the 116th has the lowest number of Christians and Protestants when compared with past Congressional breakdowns. You can read more about the results here.