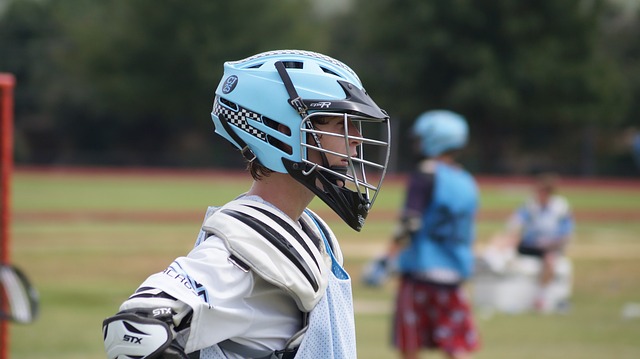 Leave a Comment
Updated on June 14, 2016 by
Justina Miller
A couple days before the PureFlix.com exclusive release of "Woodlawn," a film about a football team that played for the glory of God, two Cincinnati high-school lacrosse teams had their own experience of God on the playing field. The Centerville Elks and the Moeller Crusaders were in the second quarter of their game with the Elks way ahead at 8-2. A Crusader threw the ball across the field and unintentionally hit Elks captain, senior Grant Mays, on the chest below his heart. Mays scooped up the ball and began running toward the goal, but within seconds, he collapsed and lay unconscious on the grass.
#GAMEDAY vs. @CHSElksLacrosse 1p & 3p

Follow ⬇️
📊:https://t.co/ePucsxbFVs
📱:@Moeller_Lax#LetsGoBigMoe #MaxEffort pic.twitter.com/KGOdaOynUe

— Moeller Lacrosse (@Moeller_Lax) May 14, 2016
The Healing Power of Prayer
"We knew something was pretty serious right away," Moeller coach Sean McGinnis told cincinnati.com. Standard CPR did not revive Mays, and people were starting to lose hope. Immediately, both lacrosse teams knelt around Mays and began to pray. Mays mother rushed down and held her son in her arms.
"We held hands and did the only thing we knew to do: pray. Pray hard and loud,"
Moeller junior lacrosse player Adam Kohlman told cincinnati.com. "That kid needed us and that Mom needed us." Mays father also went around the stands and asked people to pray. A rugby game in a nearby field stopped their game and began to pray too.
Finally, University of Cincinnati intern Ashley Higginbotham arrived with an AED. After one shock, Mays began to breathe on his own. When he came to, the first thing he said was that he felt great. Mays was still taken to the hospital, where his condition was described as "commotio cordis," a rare disruption of heart rhythm that occurs as a result of a blow directly over the heart, causing cardiac arrest. Mays is now doing fine, and his family is forever grateful for all who prayed for him.
Woodlawn and the Life Changing Power of Prayer
Similar to the football players in "Woodlawn," Moeller coach, Sean McGinnis, prays with his team before each game. Surely, this habit of prayer inspired the Moeller team to turn immediately turn to God when they saw a brother in need. Both the story of Woodlawn and the Cincinnati high school game were their own miracles of healing. Both events demonstrate God's desire to be glorified in all aspects of our lives, even those aspects that don't appear to directly relate to him.
READ ALSO: Lessons on Loving Your Enemy from Woodlawn the Movie
Jesus wants us to believe in his desire to heal and bless all aspects of our lives. The Bible records the many occasions of Jesus healing the sick, and when Jesus returned to the Father, he told us, "Very truly I tell you, whoever believes in me will do the works I have been doing, and they will do even greater things than these."
Do we truly believe these words of Jesus? Do we live as if we believe in the healing power of prayer and pray for the sick, both physically and spiritually? You can pray right now and know that we are praying with you too if you share your prayers in the comments.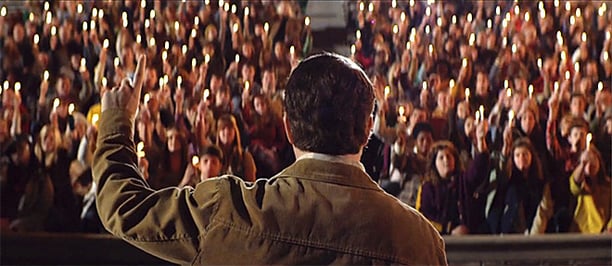 Read Also: 7 Times Tim Tebow Did the Unpopular and Inspired Us All
Sign-up at PureFlix.com for a free month trial, and stream "Woodlawn" and thousands of Christian movies and TV shows. You won't want to miss "Woodlawn," a great among Christian movies from the Erwin Brothers, that tells the story of a Birmingham football team and a revival that helped erase prejudice. Complete with inspiration, humor, and charm, the story of "Woodlawn" will uplift and remind you of the miracles that happen when we let God into our all aspects of our lives.
Read Also: Top 10 Christian Movies for Your Family