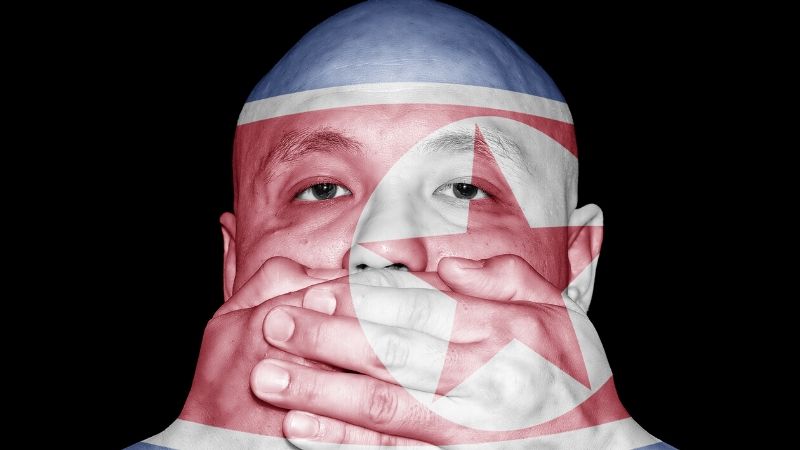 It's no secret that North Korea's brutal government detains, tortures and kills Christians. It's tragic to hear the traumatic, individual accounts of what unfolds inside the reclusive country.
But there are also some incredible stories of overcoming the odds that have emerged among North Korean defectors. Choi Kwanghyuk, a Christian who was placed in a labor camp in North Korea after being targeted for his faith, is just one escapee who has shared his story of overcoming the odds.
READ ALSO: Christian Persecution & The Effect On North Korea
He told Fox News in 2017 about his escape and the ways in which his new life in the U.S. differs from the conditions he faced in North Korea.
"There is an enormous difference between my life in North Korea and my life in the U.S.," he told the outlet at the time. "The life in North Korea is hell ... Life in America is heaven."
Listen to "The Pure Flix Podcast" speak with Open Doors USA CEO David Curry about Christian persecution:
North Korean officials arrested and detained Kwanghyuk in 2008 after he secretly started an underground church. He was tortured over his faith — until he escaped.
"I decided to escape because I thought that once they sent me to the other camp, they could eventually send me to the concentration camp or kill me," Kwanghyuk told Fox News.
Luckily, he was able to flee and start a new life. Unfortunately, many others aren't so lucky. But despite the pain and loss, there are also some fascinating spiritual evolutions unfolding in North Korea.
The nation is without a doubt the worst place in the world for Christians to live, though there are some important facts worth considering. Some like defector Kim Chung-Seong have said that the faith is growing despite anti-Christian crackdowns inside North Korea.
READ ALSO: Christians Are Being Captured, Killed Across Globe: Inside The Crisis
"The one thing that the North Korean regime fears the most, and is afraid of, is the spreading of the Gospel," Chung-Seong explained a few years back. "Because the Bible and the Gospel speaks the truth. Once the light shines in the dark room, there is light in the room."
And Open Doors USA, a group that monitors persecution, reports that there is a massive underground church despite the costs of worshipping God.
In fact, there's an estimated 200,000-400,000 Christians inside North Korea.
"It is a miracle that this underground church is able to exist," Open Doors notes. "But more than that, it is thriving and growing."
You can read some of the other powerful stories of defectors here. And for more inspiration, be sure to stream thousands of faith and family-friendly TV shows and movies on Pure Flix.