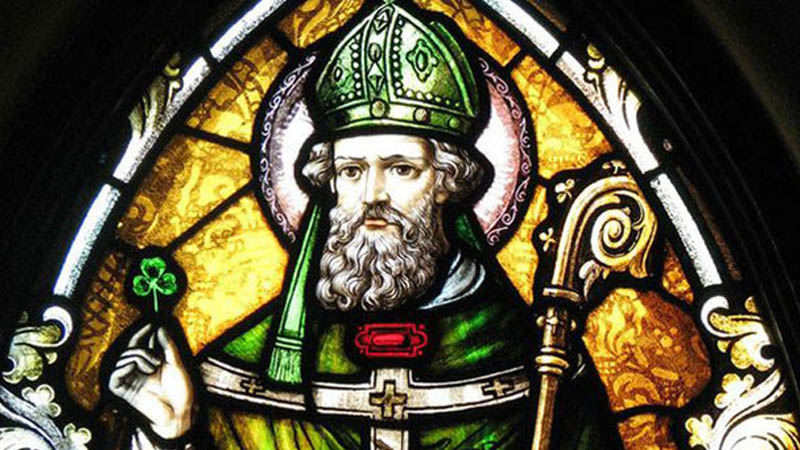 Saint Patrick's Day, or the Feast of Saint Patrick, is a cultural and religious celebration honoring the foremost patron saint of Ireland. It's held on the March 17, the day Saint Patrick (AD 385–461) passed.
St. Patrick's Day is widely known by symbols such as the shamrock or a leprechaun with a pot of gold. You may also recognize it as a day to wear the color green in order to avoid getting a pinch. While these are common customs, you may be surprised that they actually don't have much to do with the history of St. Patrick's Day. Read on to discover who St. Patrick was and why we celebrate this day every year.
Who Was St. Patrick?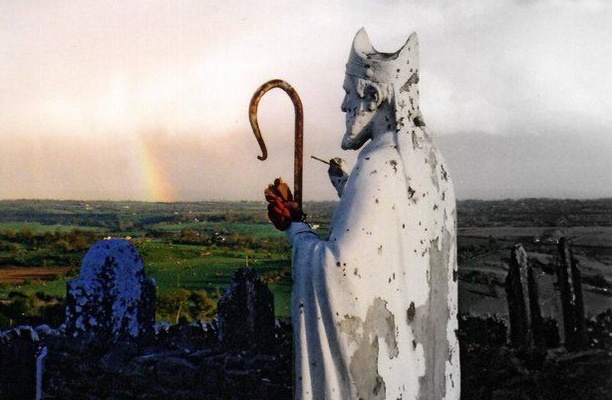 Many details of St. Patrick's life are uncertain, but two things are known for sure: He was humble and he was courageous. Throughout his life he accepted suffering and success with equal indifference which helped winning most of Ireland for Christ.
Patrick was born in Britain of a Romanized family. At the age of around 16, he was captured by Irish raiders and sold to Ireland as a slave. Forced to work as a shepherd, he suffered from hunger and cold. However, six years later he escaped and returned home.
At 43, Patrick became a consecrated bishop after studying in France. In a dream vision (documented in his biography, Confessio), he saw "all the children of Ireland from their mothers' wombs were stretching out their hands" to him. He understood the vision to be a call to do mission work in pagan Ireland. Patrick set off to the west and north– where Christianity had never been preached. Despite opposition, he ordained many priests, divided the country into dioceses, held church councils, and founded several monasteries. In a relatively short time, Ireland embraced the Christian spirit, and Patrick's efforts were greatly responsible for Christianizing Europe.
Myths and Legends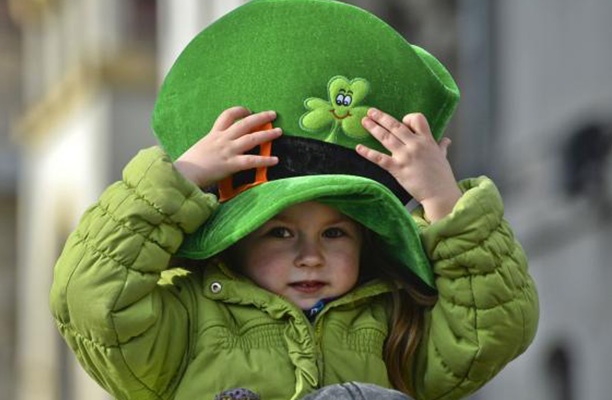 Before the end of the 7th century, St. Patrick had become a legendary figure, and the legends have continued to grow. One of these are that he drove the snakes of Ireland into the sea. However, science believes that the absence of the snakes in Ireland actually boils down to the Ice Age. The theory is that snakes migrated north from Southern Europe once the Ice Age ended and temperature began to rise.
Another, probably the most popular, is that of the shamrock. The concept of the Holy Trinity states that there is only one God but that He is made up of three entities: God the father, God the son and God the Holy Spirit. It is said that St. Patrick used the three-leaf plant to explain this to unbelievers. According to National Geographic, this likely wasn't the case. However, Irishmen still traditionally wear shamrocks, the national flower of Ireland, on St. Patrick's Day.
Celebrate with PureFlix.com
On March 17, honor the dedication and courage of St. Patrick. To learn more about St. Patrick's Day, watch "Patrick" on PureFlix.com. PureFlix.com is proud to feature wholesome, clean content that is safe everyone in your household. Whether you are looking for a Christian movie, an educational documentary or just an uplifting classic, PureFlix.com is your one-stop-shop for family movie night. Don't have a subscription yet? Sign up for a free trial today.