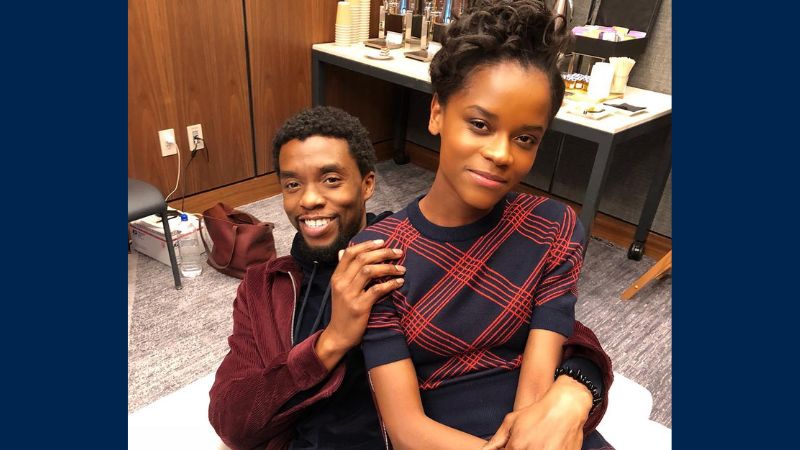 It's been seven years since Letitia Wright returned from an acting hiatus "in order to focus on her relationship with God." And clearly, being grounded in her faith has made a real difference for the budding star who went from having minor roles in a few random British TV series, to stealing the show with her portrayal of Shuri, who is younger sister to late Chadwick Boseman's character in the 2018 hit "Black Panther."
"When I first became a Christian, I said, 'I'm never acting again. I'm done,'" Wright recalled at the time. "[But] God was speaking to me and said, 'This is your talent, it's what you're meant to do.'"
Wright's faith has not only guided her through the high points, but also sustained her in the low points, like being injured on the set of the blockbuster's sequel, "Wakanda Forever," in 2021.
SIGN UP: GET INSPIRATION & ENTERTAINMENT NEWS FREE — DELIVERED RIGHT TO YOUR INBOX
On the one-year anniversary of that mysterious injury, Wright took to social media to praise God for His faithfulness in her life.
"God's healing is truly amazing," the actress captioned her Instagram story, alongside a picture of an artists' rendering of a poster for the upcoming Marvel film.
Wright, who is expected to have a major role in "Wakanda Forever," has always been very open about her faith, using her celebrity status as a platform to unashamedly share Christ.
"Everybody has their thing that they're truthful about. My thing is just a love of God . . . so that's what I'm going to do," she explained in a 2018 interview.
She even started her own production studio called 3.16 productions, named after John 3:16 (NIV).
"For God so loved the world that he gave his one and only Son, that whoever believes in him shall not perish but have eternal life."
Wright, who lists her childhood inspirations as Keki Palmer's Akeelah from "Akeelah and the Bee," is no doubt inspiring a generation of young girls through her role of Shuri. But she's also inspiring a generation of movie fans everywhere who are benefiting from seeing outward expressions of faith in Hollywood.
"Where I go, where He takes me, that's where I need to spread the love of God," Wright said in a 2016 interview. "Because people's souls are dying. My soul was dying, and He saved me. So I can't keep this to myself … I fell in love with Jesus and I'm still in love."
"Wakanda Forever" is expected to hit theaters this November.
Photo credit: Instagram
Other Must-Read Stories: