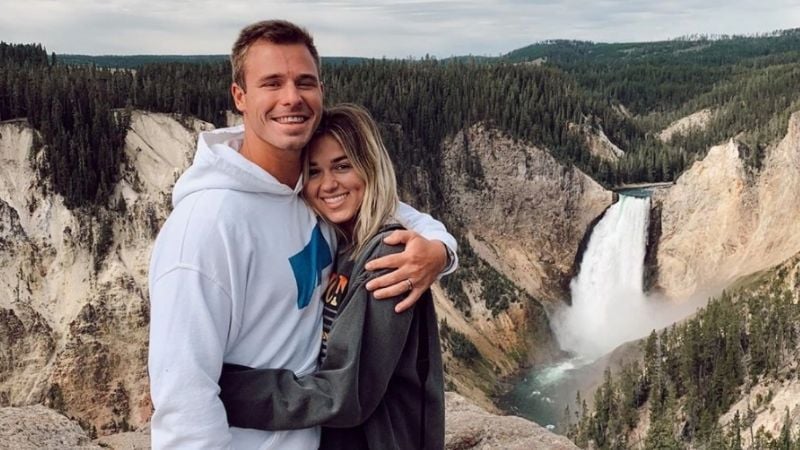 "Duck Dynasty" star Sadie Robertson Huff commemorated her one-year wedding anniversary last week with a moving Instagram post honoring her husband and proclaiming that "God's design for marriage is stunning."
READ ALSO: 'God Is...Bringing Life': Sadie Robertson Announces Pregnancy
Huff, who announced a few months ago that she is expecting her first child, started her post by offering praise for her husband, Christian Huff. She highlighted his "bold faith" and said he espouses a "rarity of goodness and kindness."
And after noting that her love for her husband has only grown over the past year, she offered some powerful comments about the importance of marriage.
"God's design for marriage is stunning. I can truly say two are better than one. You make me better," Huff said, speaking directly to her husband. "Thank you for pursuing Jesus first, because I know that's the greatest blessing of our marriage! Can't wait for year 2 and then every year after that to come."
WANT HOPE? Stream Thousands of Christian and Family-Friendly Movies & TV Shows on Pure Flix
See her full Instagram post:
What a powerful message celebrating marriage! Huff and her Robertson family members continue to use their podcasts and social media platforms to inspire people to follow the Christian faith.
Want more inspiration? Sign up for the Pure Flix Insider weekly email and we'll deliver hope right to your inbox! And if you want powerful entertainment, sign up for a free Pure Flix trial for thousands of Christian and family-friendly movies, TV shows and original series. Get your trial today!