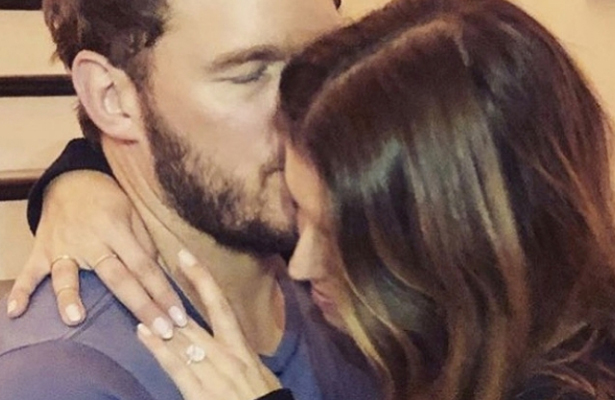 Actor Chris Pratt is praising God after marrying Katherine Schwarzenegger over the weekend. The "Jurassic World" star made some candid comments in a friend's Instagram story this week that showed his gratitude for Schwarzenegger — and God's grace in his life.
"God is good," Pratt proclaimed in a clip shared by friend Jay Glazer. "God heals a broken heart."
Pratt, 39, and Schwarzenegger, 29, got married on Saturday at San Ysidro Ranch in Montecito, California, with a slew of celebrities joining in on the festivities. The couple took to Instagram after the nuptials to share their joy.
LOOKING FOR HOPE? Watch Uplifting Movies and TV Shows Right Now on PureFlix.com
The couple called their wedding "the best day"of their lives, sharing a photo of the two lovingly walking together in their wedding attire.
"We became husband and wife in front of God, our families and those we love," they said. "It was intimate, moving and emotional. We feel so blessed to begin this new chapter of our lives."
Pratt concluded the message: "We feel nothing but blessed."
Reports emerged earlier this year that Pratt and Schwarzenegger planned to base their marriage on God. Pratt, an outspoken Christian, has been open about his faith in recent years.
"Sweet Katherine, so happy you said yes! I'm thrilled to be marrying you," Pratt wrote in a January post announcing the couple's engagement. "Proud to live boldly in faith with you. Here we go!"
Read Also: Meet Chris Pratt's Brother: An Army Vet, Cop & Incredible Artist
As Pure Flix Insider previously noted, Chris Pratt has gone viral in the past for speaking out about the importance of faith. One such memorable message during an award show last year gained quite a bit of traction, as it was pretty thought-provoking.
"Nobody is perfect. People will tell you that you are perfect just the way that you are, you're not! You're imperfect. You always will be, but there is a powerful force that designed you that way, and if you are willing to accept that, you will have grace," Pratt said. "And grace is a gift. Like the freedom that we enjoy in this country, that grace was paid for with somebody else's blood. Do not forget it. Don't take it for granted."
Prayers up to Pratt and Schwarzenegger as they journey into matrimony. And if you're looking for marriage inspiration, be sure to check out "Marriage Retreat," and other great titles on PureFlix.com. You can access thousands of films and movies with free trial today.