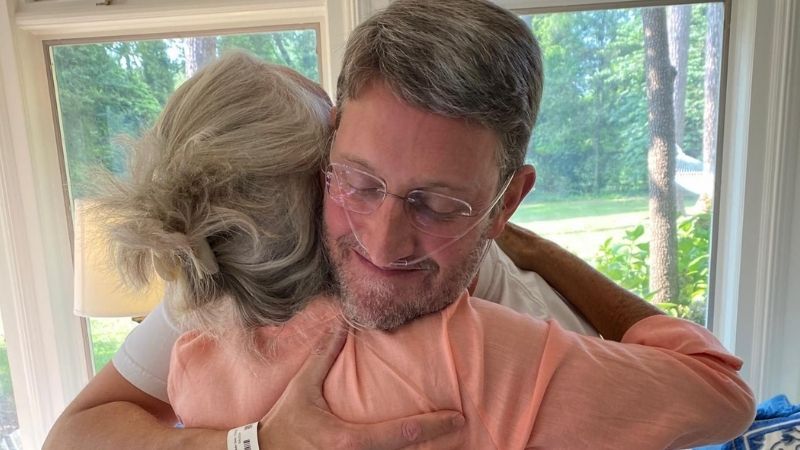 Anne Graham Lotz, daughter of the late famed evangelist the Reverend Billy Graham, praised God for an answered prayer on Sunday after her son, Jonathan Lotz, was released from the hospital following a tough battle with COVID-19.
READ ALSO: 'GOD, YOUR WILL — NOT MINE': SINGER DANNY GOKEY ON DYING TO SELF AND TRULY ENCOUNTERING GOD
"PRAISE GOD!! Jonathan is home!!" Lotz posted. "Eight days ago he was admitted to ICU with COVID—SARS—the Delta Variant—and pneumonia. Today he was discharged from the hospital! God has heard and answered your prayers for my son!"
Lotz, who posted photos of her son and their reunion, quoted Philippians 1:3-6 (NIV), which reads (read the entire chapter on Biblica):
"I thank my God every time I remember you. In all my prayers for all of you, I always pray with joy because of your partnership in the gospel from the first day until now, being confident of this, that he who began a good work in you will carry it on to completion until the day of Christ Jesus."
READ ALSO: YOUR GUIDE TO INSPIRING, DAILY PRAYERS
Lotz concluded her post by asking for continued prayers for Jonathan that he has no setbacks or complications and that he continues to recover from his COVID-19 health battle.
Let's continue to pray for Jonathan and the family! And be sure to sign up to receive stories like this in your email each week.
Featured image credit: Anne Graham Lotz/Facebook
OTHER MUST-READ STORIES: