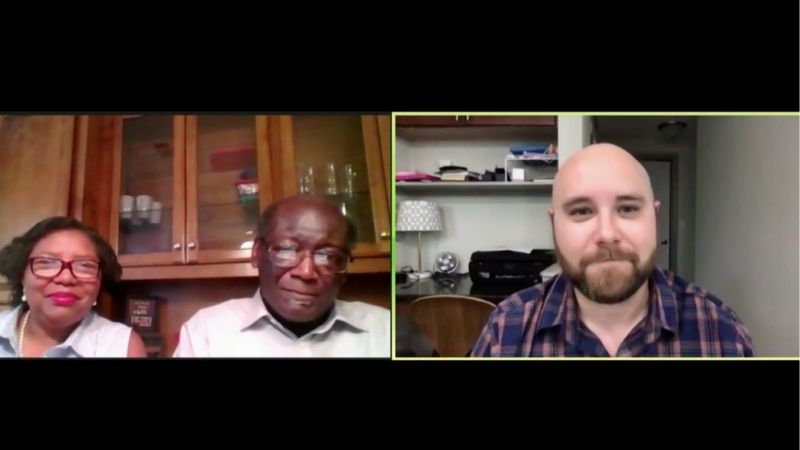 A Texas man is in the headlines for making a totally selfless, faith-driven decision: choosing to donate one of his kidneys to a total stranger in dire need.
WANT MORE INSPIRING NEWS? SUBSCRIBE TO THE PURE FLIX INSIDER WEEKLY EMAIL
"It wasn't something that I really thought twice about," Jon Seidl told KTVT-TV in a recent interview. "I cannot wait for this to happen."
Seidl has seen the power of organ donation in the past. In fact, his own stepfather gained 25 years of abundant life after receiving a transplant of his own.
That personal history — and a faith calling — led Seidl to make this incredibly selfless choice. So, on October 14, he will have surgery to donate his kidney to Ken Cook, a Mississippi man who is in "awe" over Seidl's generosity (read Seidl's full account of the story here).
"I've been through a lot," Cook told KTVT-TV of his health struggles in recent years. "In September of 2019, my diabetes got the best of me and I had to get my legs amputated."
READ ALSO: 25 BIBLE VERSES ABOUT LOVING OTHERS
But now Seidl's willingness to give of himself will offer Cook relief as well as a new lease on life.
The two men recently spoke about the impending transplant over Zoom, with both becoming visibly emotional.
"I just can't find the words to tell you how appreciative that I am," Cook told Seidl. "You have really restored the faith in my life that God will always take care of me through good people."
Watch Seidl and Cook speak in more detail:
Seidl said he's ready to make this sacrifice, and he encouraged others to also look for powerful ways they, too, can live out their faith.
"There's no doubt in my mind that this is one of those things I've gotten right," he said. "We do need to be listening and looking for ways to live out our faith and this is the opportunity God has laid out for me."
If you want to help Seidl and Cook, consider giving to their Go Fund Me to help raise money for the surgery. And if you want more inspiration, get uplifting stories, scripture and more in your email box each week. Sign up today!