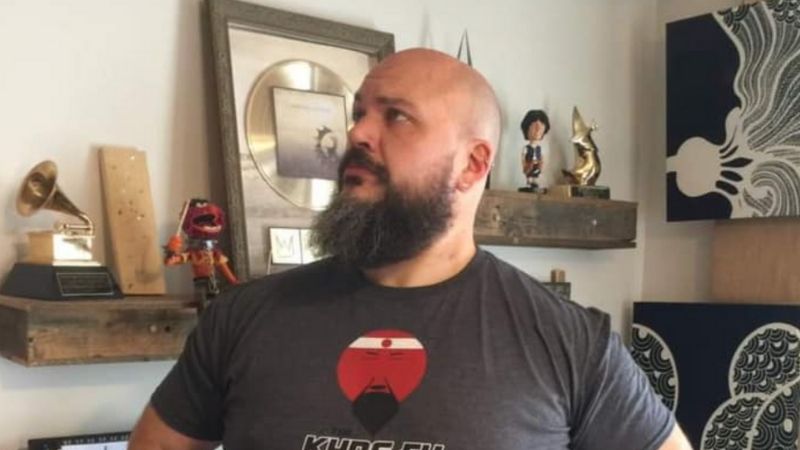 Former Casting Crowns drummer Andy Williams, for whom fans have been diligently praying after a motorcycle accident last month left him with severe injuries, has died; he was 49.
READ ALSO: GET WEEKLY FAITH HEADLINES FROM PURE FLIX DELIVERED TO YOUR EMAIL — FREE!
Grace Chapel Fairview, the Tennessee church where Williams attended, revealed in a Facebook post that Williams died around 1 a.m. on July 9, noting that the "injuries that he suffered took a toll on his physical body."
The post, which was written by Williams' family, addressed the prayers many have offered and left fans with an inspiring message amid such tragedy.
"You prayed along with us that Andy would be healed. You prayed along with us that Andy would wake up. You prayed along with us that God would perform a miracle," the family wrote. "While we mourn that Andy isn't here with us, and that we didn't get to witness the miracle we longed for here on earth, all of our prayers were answered. He is healed, he is awake and we believe that he is more alive today than he has ever been."
READ ALSO: HOBBY LOBBY'S JULY 4 NEWSPAPER AD INVITING PEOPLE TO 'KNOW JESUS AS LORD AND SAVIOR' SPARKS ATHEIST RESPONSE
The post went on to express gratitude for the "memories and laughter" ushered in by Williams during his life, and thanked those who have prayed and offered support during this hard time.
Please continue praying for Williams' family members and friends who are mourning, and consider giving a gift on GoFundMe to help his family.
Plus, be sure to sign up to receive stories like this in your email each week so we can be praying for and inspiring one another.
Other Must-Read News Stories: