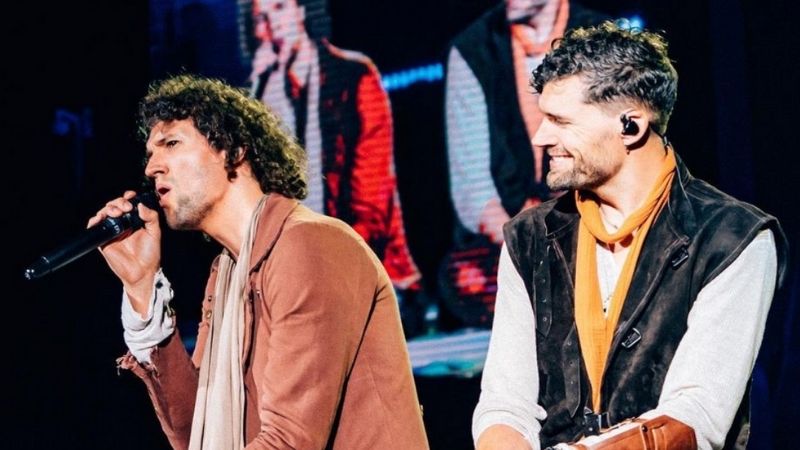 Grammy-winning Christian music duo "For King and Country" just wrapped up the first leg of its new album tour, but after a brief hiatus, the Smallbone brothers will be back at it.
In fact, Joel and Luke are on an important mission: They're looking to "reflect hope" to the world through their music, the stories they tell and the life lessons they've learned along the way.
WANT MORE ENTERTAINMENT NEWS? SIGN UP FOR THE PURE FLIX INSIDER EMAIL NEWSLETTER TODAY!
Their latest album, "What Are We Waiting For," is a tribute to the time of reflection gained during COVID-19, giving the brothers a chance to really think about the message they wanted to communicate through their music.
"I've had some unique stuff take place in my life and I remember thinking, 'Why do these things happen,'" Luke explained in a recent interview. "When I started music, I felt God say to me that these things happen because these are stories that reflect hope. It's real and it's true."
"We try to write albums that tell a complete story," he added. "One that will have some connection with an audience."
In fact, Joel will have the chance to connect with an even bigger audience very soon when his movie "Priceless" comes to Pure Flix on June 1.
The 2016 film tells the story of a man named James (played by Joel Smallbone) who lost his job and custody of his daughter following the death of his wife. A one-time job driving a truck with mysterious cargo changes James' life forever, as a shocking discovery forces him to choose whether he'll follow that small voice inside of him urging him to do the right thing or turn his back on those who are counting on him for help.
The film, which was inspired by true events, was produced and directed by other members of the Smallbone family, and "For King and Country" even recorded a song titled "Priceless," which is featured on the film's soundtrack.
Photo Credit: Instagram
H/T: MovieGuide
Other Must-Read Stories: