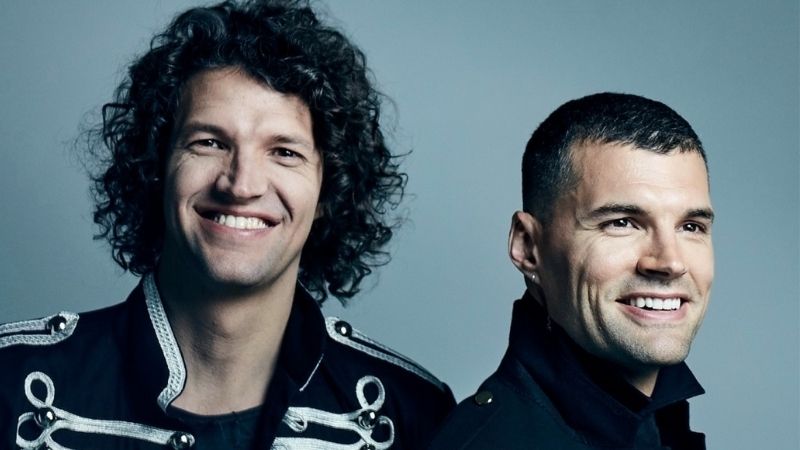 Singer Luke Smallbone of the Christian band for King & Country has a powerful hope for the world as the holiday season approaches — that "the birth of Jesus will be something that is celebrated with a different vigor this year."
WANT HOPE? SIGN UP FOR THE PURE FLIX INSIDER EMAIL FOR THE BEST WEEKLY HEADLINES
Smallbone, whose band recently released the new holiday album, "A Drummer Boy Christmas," offered some stirring and important words during an interview with The Christian Post, encouraging people to cling to hope amid the chaos that has emerged throughout 2020.
"They say that people can last 30 days without food and three or four days without water, but not a day without hope," he said, speaking of the COVID-19 crisis. "I think that's what we're up against in this world, it's a very unique time. It's not just America going through what we've gone through in 2020, it's literally the entire world."
READ ALSO: PANICKED, WORRIED OR SCARED OVER CORONAVIRUS? TAKE A DEEP BREATH & READ
With these events leaving so many with feelings of emptiness and hopelessness, Smallbone said he believes the coming Christmas celebration holds the power to help fill people who are desperately in need of some positivity.
"My hope is that the birth of Jesus will be something that is celebrated with a different vigor this year, because I don't know about you, but ... when I'm focusing on myself and the things that I'm walking through, it doesn't usually lead to a lot of joy," he said. "But when I get to focus on others, and then I get to focus on who Jesus really is, there's this element of, man, in the truest nature of worship, I could do anything!"
Smallbone is hopeful that recognizing Jesus this Christmas will remind every individual that he or she can power through anything with God by his or her side.
READ ALSO: 15 CHRISTMAS PRAYERS TO SHARE WITH YOUR FAMILY
Despite the feeling of hopelessness that so many have these days, Smallbone said he hopes Christmas can help light and reignite the feeling that no one needs to be hopeless, despite the challenges 2020 has brought.
Read and watch the entire interview over at The Christian Post. And if you're looking for hope, be sure to sign up for our weekly email — and we'll deliver hope right to your inbox each week!