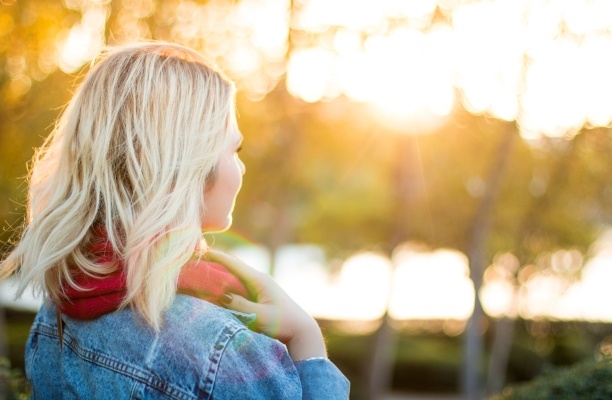 Laura McClellan is an attorney by day, a productivity enthusiast, tech geek, and the host of The Productive Woman, a podcast about productivity for busy women. She's been married to her husband, Mike, for over 37 years and the mother of five grown children.
We recently checked in with her about why it's so important for busy women to find time to unwind and to get her advice on planning quality down time for the whole family.

Here's what Laura had to say:
Tell us a little bit about your life right now. What's your typical day look like?
I'm generally up by 6 a.m., shower and get ready for my day, then spend nine to 10 hours at the law office, serving clients in commercial real estate transactions.
In the evening I spend time working on podcast-related projects - researching, outlining and recording episodes of The Productive Woman, or being interviewed on other people's podcasts - or on various writing projects. I try to shut everything down by about 9 p.m. and spend an hour or so winding down, reading or maybe watching an episode of a show I've recorded on the DVR. I try to be asleep by 10:30 p.m.
What do you do to unwind after busy day?
I change into comfortable clothes, have some dinner, talk with my husband to catch up on our respective days and read something interesting or entertaining.
Why is it important for busy women to find time to relax?
Time off is necessary for our health - physical, mental and emotional. Stress is a killer. It kills joy, it kills relationships, it kills creativity, it kills productivity. And it can kill our bodies. It's crucial to have some time to relax, let our bodies and minds rest and restore.
What are some of your family's favorite activities to do together?
Our favorite activities are pretty simple. We like going out to eat or gathering at our house for a meal. It's a time to reconnect and catch up over a meal. Sometimes we like to gather around the kitchen table for a game of UNO or "Dummy Rummy" or even Monopoly. A big favorite is to just make a huge bowl of popcorn and watch a movie together at home - even better if it's an old favorite we've all watched so many times we have it memorized. We're at a different stage of life now that our kids are all grown and in some cases starting families of their own, but these are the things we've enjoyed doing for years and still like to do whenever we can get everybody (including the grandkids) together.
What advice can you offer other busy women on planning family time?
Keep it simple. Sometimes we spend so much time and energy (and money) trying to plan a big, elaborate, "memorable" experience, that the stress and the big expectations just take all the fun out it. In my experience, the kids' fondest memories are of the simple times we've spent together - piling on the couch with bowls of junky snacks and a list of great movies, or hanging out together in the backyard watching the little kids play in the wading pool while something tasty cooks on the grill.
What can families do to plan time together that will appeal to both younger kids and older kids as well as their parents?
I think maybe just have a family meeting and talk about it. Let each family member make suggestions for activities, and see what resonates with everybody.
Read Also: How to Do a Family Night Right
How have family activities and spending time together strengthened your family? Can you share a story or an anecdote about how you've observed the time investment paying off?
When our kids were young, we didn't have a lot of money for fancy family vacations or expensive activities. So our family time was just hanging out at home, either just us or perhaps with another family on a Friday night for the parents to play pinochle while the kids played together. However simple and uninteresting it might seem now, apparently the memories and bonds that were formed were meaningful to our kids, because even now that our kids are grown, they still want to hang out with us and with each other. Whenever one of the kids who lives far away comes to visit, the others all come over to our house to spend time together doing the same kinds of things we did when they were younger: talk and laugh together over a meal, play silly board games, or watch movies and eat junk food. The best part of parenting, for me, has been seeing how my now-adult children still enjoy each other's company.
How can taking time to relax actually improve productivity?
In order to answer that we need to make sure we understand what productivity means.
To me, it's about more than simply getting stuff done and checking things off the to-do list. A truly productive person is the one who orders her life in such a way as to maximize her positive impact on the world. That requires having the perspective of knowing what really matters, and it's hard to do that when you're going 100 miles an hour all the time. Taking time to relax gives our bodies and our minds time and space to rest. A relaxed person generally is going have a better perspective on things and is more likely to be able to focus and get things done - and enjoy it more.
Become a member of the Pure Flix Digital Streaming Service today. Click Here and start enjoying thousands of Christian movies, originals, TV shows, and educational programming online anytime, from virtually anywhere, FREE for one month.
Read Also: How Christian Movies Influence Your Kids' Character