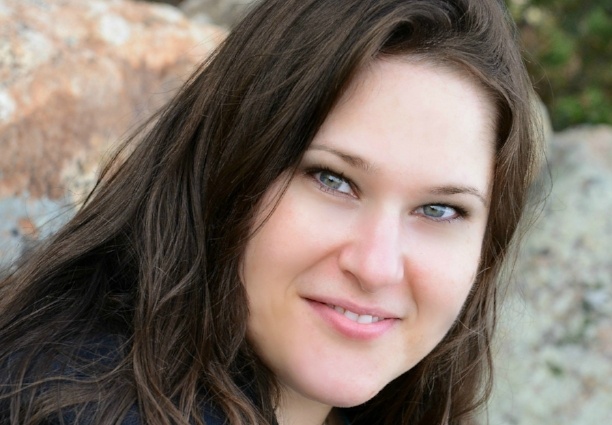 With incredible passion for teaching women they don't have to get a job, Sarah Titus created SarahTitus.com, a blog dedicated toward helping women save and earn money right from their own home. We recently talked to Sarah about how her faith guided her journey as an entrepreneur and what she and her family like to do to unwind.

Here's what Sarah had to say:
Tell us your story. How did you get to where you are today?
A few years ago, I was homeless. My ex-husband of 14 years had abandoned our family and we ended up in a homeless shelter. Today, I am a single mom making six figures a year, doing something I absolutely love, helping others do exactly what I've done.

Just because you're struggling today, doesn't mean you will be struggling tomorrow. Tomorrow is a new day. There is hope. There is Christ and He has a plan so big for your life, you can't even comprehend it.
Immediately after I got out of the homeless shelter, I began getting free stuff and selling it on eBay. I found my niche on eBay in children's toys and began selling full time and ran it as a business. Since I sold toys, my kids were very much involved in the whole process.
After a few years, God convicted me to start blogging. Within my first full year of blogging, I began to make $10,000/month. Within my second year blogging, I began to make $20,000/month. God has completely changed my life, showing the world His grace, His mercy, His power and His love.
Read Also: The Joy of Seeking God First
What role has faith played in how you raise your family and growing your career?
Christ is the rock and foundation of everything I do in my life, whether it's selling on eBay, blogging or raising my family. He's the reason I get up every morning, work so hard to provide for my family as a single mom, and the reason I sleep soundly at night.
The biggest impact He plays in my career is that I don't focus on money or traffic on the blog (or anything else). I simply focus on serving the needs of those He brings to my site. In that, people can see my transparency, and that I genuinely want to help others. As a result, traffic and income do grow, but my focus must always remain on Him and His plan for my life.
What are the most effective ways you've found to share your faith and values with your children?
I would say in our home. We go to church, and Christ is clearly taught there, but what good is all that, if my children come home and I'm a lazy steward of the knowledge God imparts to me? Listening to sermons together before bedtime, praying together and constantly thanking the Lord for His provisions are a part of daily life in the Titus home.
Although I am nowhere near perfection, there is one thing I strive for the most: to not be a hypocrite. If I say I believe something publicly or something is introduced in a sermon at church, I want to be found being faithful, living up to that standard in the privacy of my own home as well.
Read Also: Interview Series: Laura McClellan of the Productive Woman on Finding Time to Unwind
What have you learned doesn't work?
Negativity. Instead of looking at our children's faults, the best thing for me to learn has been to really pay attention to the good things they do, rather than the bad things. While I do tend to the bad things they do, I find that if I consciously am aware of all the little blessings they do during the day and praise them for it, they feel happier, more contented, and more apt to make better decisions.
When my son is cleaning his room, he likes to throw things everywhere and do a job that just gets him by. This morning, when I went to check on his room, he was taking a lot of care to put things away nicely and to do a great job. That deserved a huge pat on the back and lots of praise. We are to work diligently as unto the Lord. Praising the good behavior, for us, seems to make less bad behavior.
What does a typical family night look like at your house?
During the school year, it's really tough. I don't get as much time with them as I'd like to. They have a snack and then start their homework and read. When they are finished, it's usually dinner time. They eat dinner, take baths, then it's only about an hour before bedtime. During that hour is when we really spend our quality time together. Each day, we do something different, but it's always together.
Weekends are a little better as there's more time to spend together, as well as in the summers. They help with the blog (pulling together each of our strengths) and we are very active in our local church.
Read Also: Making Time for Prayer: Why Putting God First is Best
What are some of your kids favorite family-friendly activities?
My kids love the Wii U. It's a gaming system that has the option to have multiple players that can work TOGETHER to beat a level. I love that it teaches them that togetherness. I can't do this all on my own as a single mom. We all have to pull our weight, use our strengths, and help each other out. This is what a family does.
What is the value of Christian and faith-based cinema to families like yours?
I am very picky about what my children watch. For the most part, I have to see something first, before they are allowed to watch it, but that's OK; I like those shows. I'm a huge kid myself. As for Christian entertainment, there's still a discernment factor there. We must always be stacking what goes into our mind against the Word of God, asking ourselves if it is Biblically accurate.
What are some of your favorite Christian films?
The "Left Behind" Series with Kirk Cameron would definitely be at the top of the list. "Flywheel" is a really beautiful story. The kids and I also like the "Hermie" series by Max Lucado.
What advice would you offer to other women who find themselves facing challenges similar to yours? How can they overcome them?
Hold onto Christ like a vise.

Do NOT let the world tell you what you can or cannot do. Let God lead you. If you would have asked me five years ago, if it would be possible to be where I'm at today, I would have laughed at you and said, "NO!" Yet, God is faithful and here I am. The biggest thing you can hold onto is that your life tomorrow won't be the same as it is today. Your next year won't be the same as it is today. If things look hopeless, GOOD,

know that God usually allows a major storm right before a major blessing.
Become a member of the Pure Flix Digital Streaming Service today. Click Here and start enjoying thousands of Christian and family-friendly movies, TV shows, and educational programming online anytime, from virtually anywhere, FREE for one month.
Read Also: Top Christian Movies for Your Family