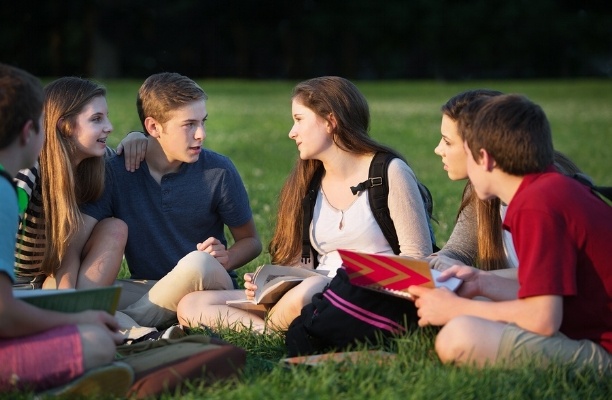 In Shakespeare's, Romeo and Juliet, Juliet asks her beloved Romeo, "What's in a name? A rose by any other word would smell as sweet."
If Juliet only knew, names are much more than mere words. There's a whole study devoted to personal names, called onomatology, which examines the way names convey a person's place of origin, their family, and trade. In the Bible, names were sometimes used to literally describe a person's character, as in the case of Israel (which means "having power with God") and Peter (which means "rock").
Today there is a name that is causing a stir in our nation's schools and workplaces: the name of Jesus. Just last week North Carolina State University required students to have a permit if they want to talk about Jesus on campus. Similarly, the Bible has been named one of the world's most dangerous books. What is it about the name of Jesus that cannot be tolerated?
"God's Not Dead" Films: Bringing People Together
The Pure Flix Studio box office film, "God's Not Dead 2," takes a look at this new social trend. The film follows a high school teacher, played by Melissa Joan Hart, who briefly talks about Jesus in her classroom. Although she mentions his name in a historical context, her words result in a controversy that causes the teacher to heroically defend herself in court.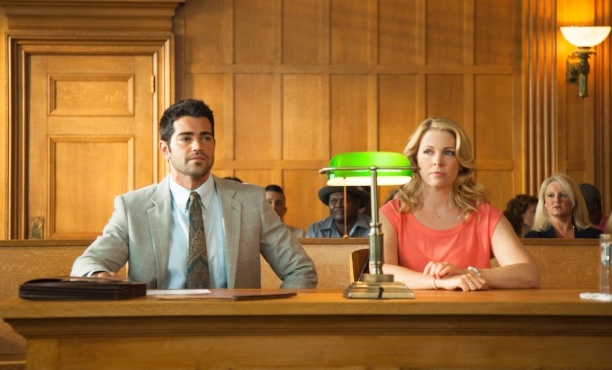 Read Also: Keep Jesus in Hollywood: Join the Movement
PureFlix.com interviewed Hart who said she felt very called to be apart of "God's Not Dead 2." Like many others, in a time when Jesus' name is not tolerated, Hart sees "God's Not Dead 2" as more than just a movie. She recognizes that all Christians need encouragement.
"There are people out there that are maybe very grounded in their faith, but maybe feel alone. I think that what these movies have been doing is bringing people together in community. You can see it on social media." Hart told PureFlix.com.
In another interview with Metro, Hart said that the name of Jesus shouldn't make people uncomfortable. Perhaps this idea is one of the most important takeaways from this new film. And it begs the question: how can we as Christians not only fearlessly say the name of Jesus, but also represent it in a way that renders it attractive to others?
Read Also: Conversations with Atheists and Agnostics
Confidence in His Most Powerful Name
We must

always remember there is power in the name of Jesus. If there wasn't, it probably wouldn't cause such discomfort to those who don't believe. The name of Jesus can heal, forgive sins, cast out demons, and allow us to receive whatever we ask of the Father. With this confidence on our side, we can speak his name aloud in prayer, among friends, and in the public sphere, knowing that we have his protection. With this confidence, we can rely on the Spirit to speak in us, and we can show others that...
"Christ's name is above every name, so that at the name of Jesus every knee should bow, in heaven and on earth and under the earth" (Philippians 2:9-11).
Freedom of religion is a battle that has been fought since the beginning of time. Still, we can remain confident that Christ has already won. For community and encouragement, visit the Pure Flix Facebook page.To see exclusive behind the scenes footage of "God's Not Dead 2" plus thousands of Christian movies, sign up for a free trial at PureFlix.com. Don't forget to check out the interview with Melissa Joan Hart, who referring to the second movie, says, "If you liked the first film, you're going to love this one."
Read Also: Top 10 Christian Movies for Your Family