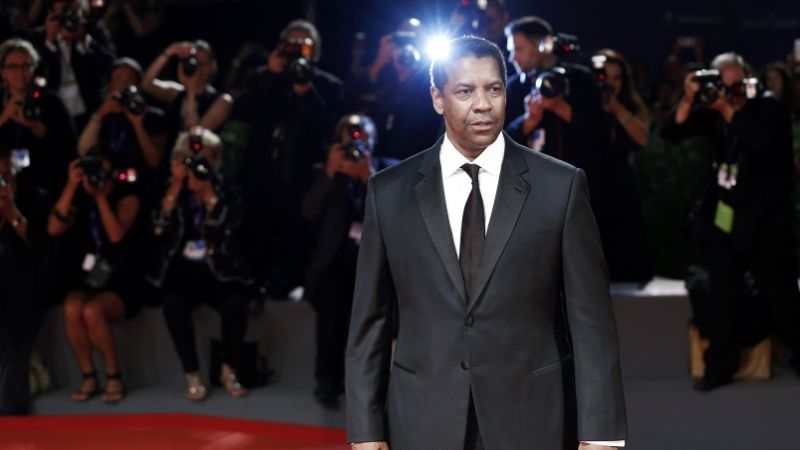 The New York Times recently did a profile on actor Denzel Washington: "Denzel Washington, Man on Fire." The title alluded to the 66-year-old's famous 2004 thriller and focused on the actor's upcoming film, "Macbeth," as well as his long list of cinematic accomplishments.
But it seems that if you ask Washington, the main thing he's on fire about is God.
WANT MORE INSPIRATION? SIGN UP FOR THE PURE FLIX INSIDER EMAIL NEWSLETTER
In fact, the actor shared that he promised his mother before she died a few months ago that he would "attempt to honor her and God by living the rest of my days in a way that would make her proud. So that's what I'm trying to do."
But Washington knows that it's often easier said than done. That's why he's committed to spending time in the Word each day.
"You have to fill up that bucket every morning," Washington said. "It's rough out there. You leave the house in the morning, here they come, chipping away. By the end of the day, you've got to refill that bucket. We know right from wrong."
"This is spiritual warfare," he added. "So, I'm not looking at it from an earthly perspective. If you don't have a spiritual anchor you'll be easily blown by the wind and you'll be led to depression."
Washington's focus on the eternal fuels a lot of projects he takes on, as well as how he lives out his life.
READ ALSO: ACTOR DENZEL WASHINGTON REVEALS THE MESSAGE GOD KEEPS GIVING HIM DURING PRAYER
"What I do, what I make, what I made — all of that — is that going to help me on the last day of my life? It's about, Who have you lifted up? Who have we made better?" Washington explained, adding that he prefers directing these days because he gets to help mentor younger actors, like he did for the late Chadwick Boseman.
Ultimately, Washington knows how tempting and destructive the world can be, which is why he works so hard to keep his feet on the ground and his eyes on God.
"The enemy is the inner me," he said. "The Bible says in the last days — I don't know if it's the last days, it's not my place to know — but it says we'll be lovers of ourselves. The number one photograph today is a selfie, 'Oh, me at the protest.' 'Me with the fire.' 'Follow me.' 'Listen to me.'"
"There are going to be two lines [to get into Heaven], the long line and the short line," Washington added. "And I'm interested in being in the short line."
Watch the actor remember his late mother, Lennis Washington, and share memories of her life and legacy during an interview on The Late Show with Stephen Colbert:
Photo Credit: Shutterstock
Other Must-Read Stories: