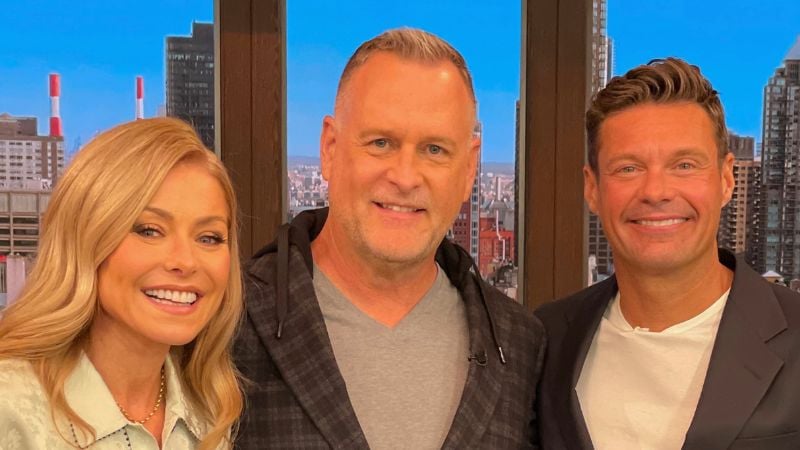 Dave Coulier, best known for his roles as "America's Uncle" on the 1990s sitcom "Full House" and reboot "Fuller House," didn't hesitate about his favorite aspect of taking on the new role of Tommy Murphy in the Pure Flix Original series "Live+Local": "I get to play a curmudgeon radio host!"
"Live+Local" started streaming on July 7, exclusively on Pure Flix, and Episode 3 is available right now (become a Pure Flix member to binge the first half of Season 1 right now!)
Coulier spent time this week to discuss the show and his recent sobriety journey – something he only started talking about earlier this year.
"I always equate my faith to a fire that's burning inside of you, and I almost extinguished that fire because of my abuse with alcohol," he said.
Thankfully, his sobriety came just in time and helped him cope with the "hat trick of deaths" of loved ones he experienced all within a twelve-month window. Coulier expressed gratitude that he was sober during his grieving time.
"The only thing I could think was, 'Thank goodness I don't have alcohol in my life that is extinguishing that fire which is my faith,'" he continues, "So, for me, it was allowing that flame to ignite again and to find my spirituality, and it helped me through all of that."
Coulier's encouragement to anyone out there struggling through the same journey?
"Don't forget to laugh," he said. "Laughter is such an amazing gift. It can heal you. It can give you perspective."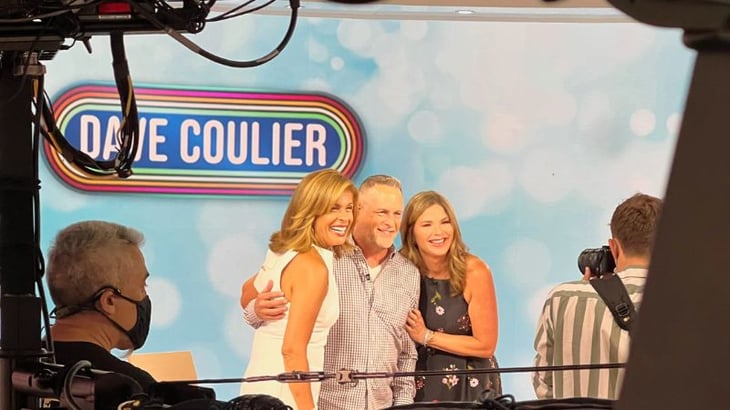 Coulier reminisced about how he met the late Bob Saget in the 1980s (hint: art imitates life – before starring together on "Full House," Coulier crashed on Saget's couch in real life) and shared about his role as Tommy and the challenges – as well as fun – he and his castmates experienced on set.
"It was a real departure for me that fans will see. It was real improvisational. I had to work the mixing board, that was a real challenge for me," Coulier said.
Coulier explained that, while the entire radio show was fake, the set was 100 percent real.
Creator and executive producer Dan Merchant and crew built a fully-functioning radio station for the set, complete with a real mixing board, headsets and radio equipment and even real guests. Not to mention, the entire show was shot live with a single-camera setup.
READ ALSO: NEW EXCLUSIVE SERIES 'LIVE+LOCAL' IS COMING TO PURE FLIX: HERE'S WHO TO WATCH FOR
Coulier credits his castmates, especially Emily Pendergast, with challenging him to step up his own improvisation game for the show.
Laugh along with Coulier, Pendergast, Pat Cashman and the rest of the cast of "Live+Local" streaming now on Pure Flix.
Photo Credit: Pure Flix Publicity