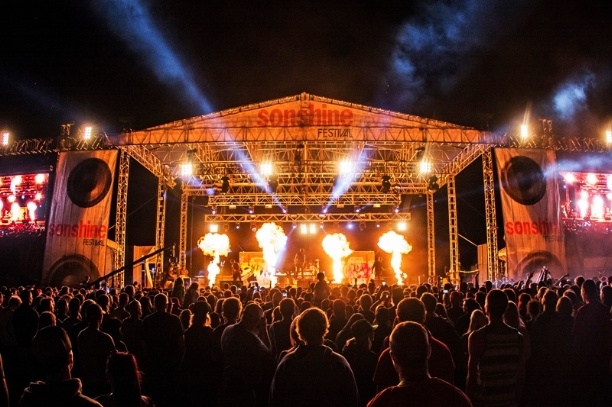 You know it has something to do with Christian music, but there's also camping, extreme sports, movies, fireworks... and baptisms? What exactly is Creation Fest? Wonder no more - here is your full run-down on the biggest Christian Music festival in the United States and why you should pack the car, and give your family the "highlight of their summer… maybe their life."
What is Creation Fest?
Creation Festival ("Fest" for short) is a series of three festivals: Creation Northeast, Creation Northwest, and Sonshine Festival. The festivals are held annually in the summertime. Each festival spans four days and includes performances by some of the top names in Christian music. But Creation Festivals are not defined by music alone. The weekend also includes prayer services, communion, candle lighting, a skate park, a mechanical bull, an art gallery, a petting zoo, baptisms, and more. As you can see, taking the whole family to Creation Fest is not only allowed, it's encouraged.
Where is Creation Fest?
Creation Fest is held in three different locations. Creation Northeast, the biggest of the three, is held at Agape Camp Farm in Mt. Union, PA. Creation Northwest is on the Benton County Fairgrounds in Kennewick, WA, and Sonshine Festival is at the Somerset Amphitheater in Somerset, WI.
Who goes?
Anyone who wants to! While their mission is "to bring tribute to our Creator," you don't have to be a Christian to attend. In fact it would be a great place to introduce people to Christian music and true Christian fellowship. This year all three festivals are expected to draw anywhere from 50,000-60,000 people!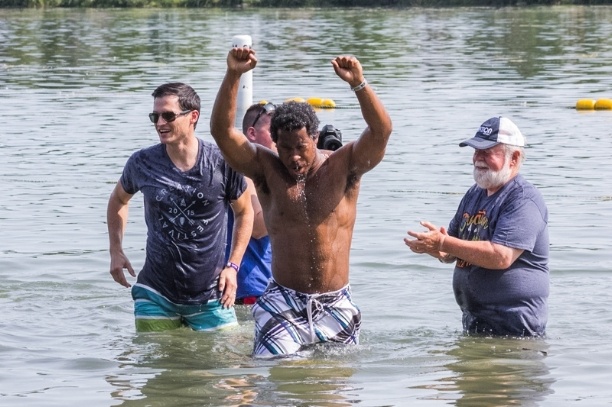 Read Also: Top 10 Ten Christian Movies for Your Family
How did it begin?
Creation Fest began with Creation Northeast in 1979. Founded by Rev. Dr. Harry Thomas, Jr. and Timothy Landis, the festival outgrew its original location in just 5 years, and settled at the Agape Campground where it still is today. Sonshine Festival began in 1982, and Creation Fest Northwest opened in 1998.
How do you get there?
Unless you live near one of the host cities, you'll want to road trip or fly. Once you're there, you can camp on the grounds (included in your ticket), so the whole weekend stays economically sound. Ticket prices vary depending on which festival you attend. To give you a general idea, Creation Fest Northeast's General admission tickets start at $97, and go up the longer you wait to buy. Junior admission (ages 6-11) starts at $39, and goes up with time as well. The good news is ages 5 and under are always free. You can also buy day passes. For more information on tickets, VIP options, and hotels, click here.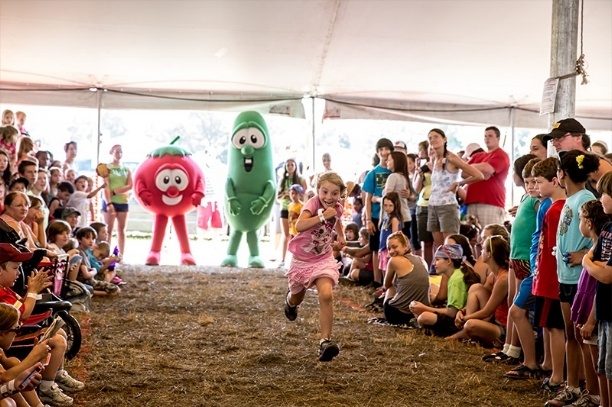 Why you should go:
The slogan for Creation Fest is "The highlight of your summer… maybe your life." While it sounds like quite the build-up, the testimonies, pictures, musical line-up, and list of activities on the Creation Fest website are pretty convincing. Plus, Creation Fest's title sponsor is Pure Flix. There's a stamp of approval you can rely on! To learn more, visit CreationFest.com.
Read Also: Adele Unknowingly Invited a Grammy-Nominated Christian Artist On Stage