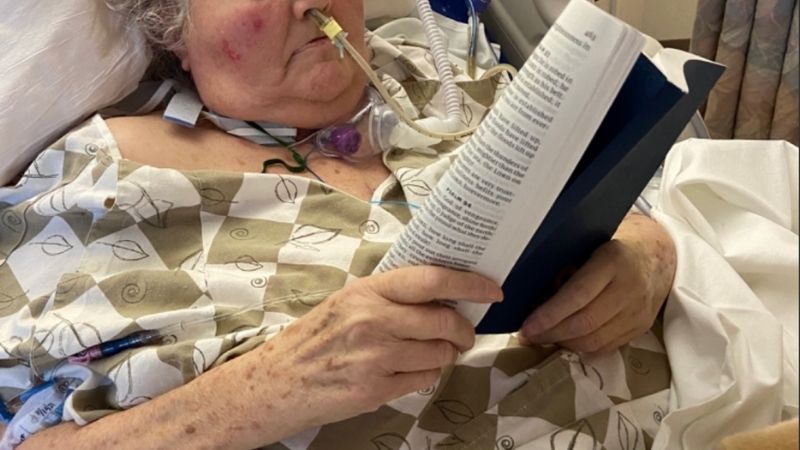 Andrew Lerman has never really been the "religious" type. But after witnessing the miraculous recovery of his mother, Bettina, following a life-threatening fight with COVID-19, he may be having second thoughts.
Bettina was on life support for weeks after being diagnosed with COVID in September. Things got so bad that she fell into a coma, and the doctors had tried everything they could to wake her up with no luck.
"We had a family meeting with the hospital because my mother wasn't waking up. No matter what they (did), they couldn't get her to wake up," Andrew said. "They said that her lungs are completely destroyed. There's irreversible damage—that it's just not going to happen."
WANT MORE INSPIRATION? SIGN UP FOR THE PURE FLIX INSIDER EMAIL NEWSLETTER!
The family was so convinced that Bettina wasn't going to recover that they made funeral arrangements, gave up her apartment in Florida, and donated her things.
Then the miracle happened.
On the day the family decided to take her off of life support, Bettina woke up.
Andrew was so shocked that he dropped the phone when he heard the news. He was even more stunned because the doctors had no explanation for her astonishing recovery.
That's when Andrew started to wonder if there was more to the story.
"My mother is very religious and so are a lot of her friends and church, and everything else and they've all been praying for her," Andrew said. "So they can't explain it on the medical side. Maybe it's on the religious side."
Andrew also revealed that his mother told him she remembers praying while she was in the coma.
"I'm not that religious, but I'm starting to believe that there's something that helped her," he said. "I don't know. She's a miracle."
According to Andrew, Bettina is on the mend but has a long way to go to fully recover. She is currently able to move her hands and arms and can breathe on her own for a few hours at a time as opposed to constantly being on a ventilator.
Please join us in praying for Bettina's recovery, for Andrew, that he might come to know the Lord, and that everyone who hears Bettina's story will see God's hand at work.
Photo Credit: Go Fund Me
Other Must-Read Stories: