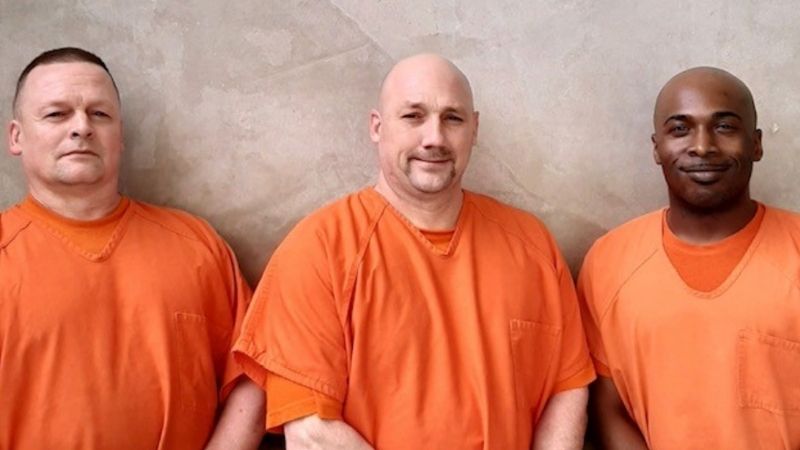 Police in Georgia are praising three inmates for having "courage, determination and kindness" after the men jumped into action to rescue a deputy who suffered a serious medical emergency while supervising their jail housing unit.
READ ALSO: 'THE BIBLE...IS TRUTH': INSIDE ACTRESS CANDACE CAMERON BURE'S FAITH
The inmates, who were not named in a Facebook statement released by the Gwinnett County Sheriff's Office, were openly celebrated, with police explaining the entirety of the scenario that led to their heroic acts.
"The inmates noticed our deputy appeared to be feeling poorly as he conducted his security procedures in the housing unit," GCSO said. "Although they were locked in their cells, they kept an eye on him as he returned to his seat at the deputy desk, where he lost consciousness and fell onto the concrete floor, splitting his head open."
It was in those moments that the inmates in the unit, seeing what had happened, began pounding on their doors in an effort to awaken the deputy. The pounding alerted other inmates in the unit, and soon the noise was thunderous.
WATCH: GRAB A FREE PURE FLIX TRIAL FOR THOUSANDS OF FAITH AND FAMILY-FRIENDLY MOVIES & SHOWS
The collective noise stirred the officer enough for him to push a control panel and open the cell doors – and that's when the three kind inmates jumped into action.
"Three inmates rushed out of their rooms to render aid to our deputy, who lost consciousness once again. The inmates sought help with the use of the deputy's desk phone and his radio," the statement continued. "Their efforts were successful and help arrived almost immediately."
The deputy survived the incident and is now recovering, and the GCSO is expressing gratitude to the inmates, noting that the men showed "courage, determination and kindness."
"These inmates came to his aid because our deputy, like most law enforcement officers, treats people with the dignity they deserve," the GCSO said. "These inmates had no obligation whatsoever to render aid to a bleeding, vulnerable deputy, but they didn't hesitate."
READ ALSO: WOMAN WHO 'DIDN'T BELIEVE IN GOD AT ALL' FINDS JESUS — AND HEALING
The office rounded out its conclusion with a powerful message for us all to consider. Noting that many people today have strong views about both inmates and police, the GCSO said: "This incident clearly illustrates the potential goodness found in both."
Want more inspiration? Head over to Pure Flix to watch thousands of faith and family-friendly movies, TV shows and original series. Grab a free trial today!