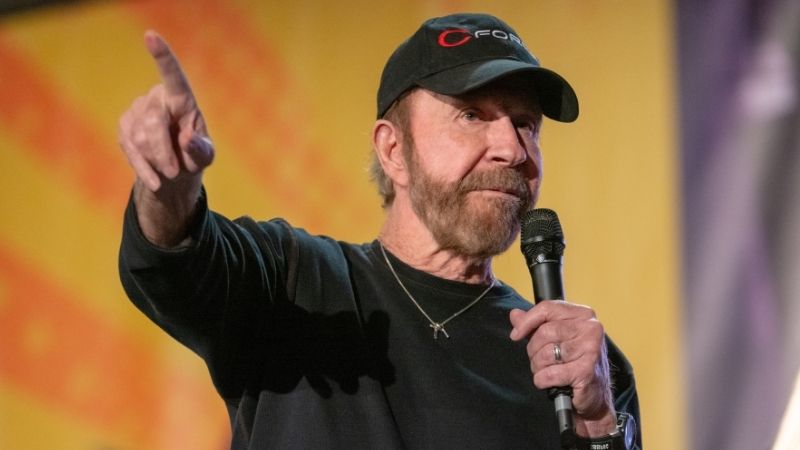 Actor Chuck Norris published a touching open letter this week wishing his mother, Wilma Norris Knight, a happy 100th birthday.
READ ALSO: ANOTHER DEAD SEA SCROLLS MYSTERY UNLOCKED? RESEARCHERS' FASCINATING FIND WHILE USING AI TO EXPLORE BIBLICAL FRAGMENT
The "Walker Texas Ranger" star also recounted his mother's difficult early life – and her incredible, unshakable faith.
"Mom has been an example of perseverance and faith her whole life," he wrote in a WND piece. She is the last survivor of her 11-member biological family. She's also endured the deaths of her two husbands, a stepson, two grandchildren and my younger brother Wieland in the Vietnam War. She's had cancer repeatedly and has gone through roughly 30 different surgeries for a host of issues – and yet she's still here to tell about it. "
But that's not all. Norris noted that his mother has always asked God to guide her famous son, especially as he was "nearly losing" his soul in Hollywood.
SUBSCRIBE: GET THE BEST WEEKLY FAITH AND ENTERTAINMENT NEWS
"My mother has prayed for me all my life, through thick and thin. When I was born, I almost died from complications. When nearly losing my soul to Hollywood a few decades ago, she was back home praying for my success and salvation," he wrote. "She even prayed for me to find a woman to change my life, and it worked."
Norris' comments about his mother's life clearly offer an important message about the power of prayer!
Want more news? Sign-up to get a free entertainment and news email delivered to your inbox each week. Keep up with the most important faith news you care about.
Featured Image Credit: Markus Wissmann / Shutterstock.com
OTHER MUST-READ STORIES: