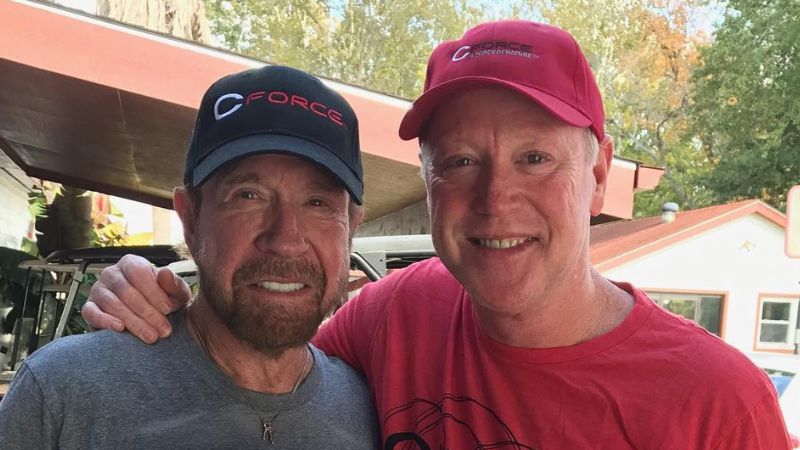 Over Father's Day weekend, Chuck Norris shared and honored the individual who had the greatest influence on his faith in God and fatherhood journey: Dr. Ed Cole.
WANT MORE INSPIRING NEWS? SIGN UP FOR THE PURE FLIX INSIDER EMAIL NEWSLETTER TODAY!
"God loved me through Ed Cole, and I thank God for him. And I look forward to thanking Ed again when I see him one day in Heaven," Norris wrote.
Dr. Cole is also known as "The Father of Christian Men's Movement" because of his influence over millions of men's lives and their faith, including Norris.
Norris also recalled one of the first moments early on in his relationship with Dr. Cole that will forever be part of his journey back to the faith.
"One night in that period, Dr. Cole drove across Dallas through a thunderstorm simply to deliver a message God had laid on his heart to encourage us to get grounded in the Bible in order to discern between the genuine and the counterfeit in life," wrote Norris.
Norris described Dr. Cole's influence over his faith and encouraged him to trust in God and be a faithful husband and father. Dr. Cole's influence certainly made an impact on Norris' fatherhood, as it inspired Norris' son, Mike Norris, to work in and on Christian films, including Pure Flix favorites like "I Am Gabriel," "Mission Air," "The Crossroads of Hunter Wilde."
.
And speaking of fatherhood, don't forget to catch the trailer for the new Pure Flix Original movie, "Strong Fathers, Strong Daughters," that will be available on August 1.
Photo Credit: Instagram
H/T: WND
Other Must-Read Stories: