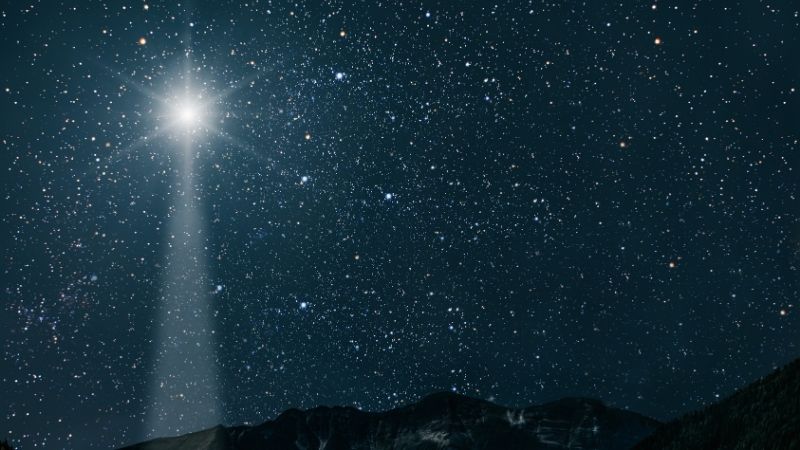 Something fascinating is poised to happen on the evening of December 21: a so-called "Christmas star" will appear in the skies, offering a bright sight akin to what some believe the wisemen saw as they journeyed toward the Christ child.
READ ALSO: Christmas Movies to Watch With Your Children and Grandchildren
As Jamie Carter wrote in Forbes last month, this "Christmas star" is the result of Jupiter and Saturn and their position in the skies — and it's likely to be quite amazing to observe.
Carter wrote that, on December 21, the two planets are "going to almost appear to collide to become one super-bright point of light." The reason? From Earth's view, the two appear to be moving closer together, and have been doing so since last summer. In reality, they will still be 400 millions miles apart, but will appear to be near one another.
The two will be "separated by less than the diameter of a full moon" between December 16-25, and will be visible anywhere on Earth (though the equator will offer the best views), according to Rice University.
READ ALSO: Amid COVID and Chaos, Here Is the Biggest Bible Verse of the Year
In the midst of 2020, this Christmas reminder will carry special weight, but there's also something else that's quite notable about the alignment: it's the first time it has happened in nearly 800 years.

Dr. Patrick M. Hartigan, an astronomer at Rice University, has said that the alignment will be visible just after sunset, and explained why this particular alignment is so incredibly rare.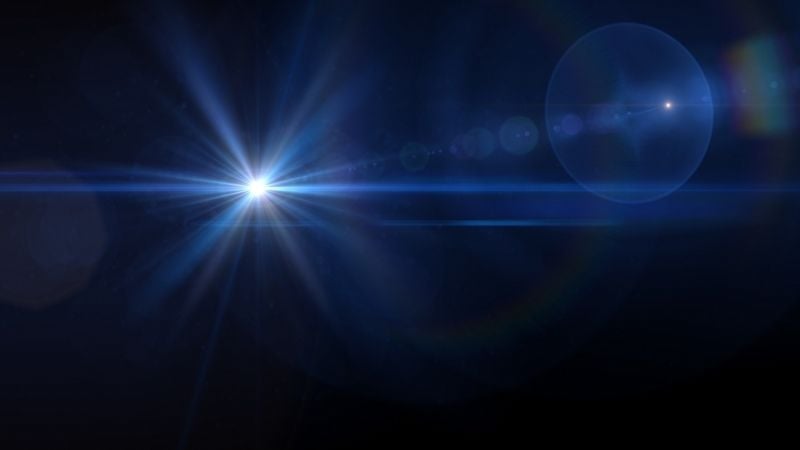 "Alignments between these two planets are rather rare, occurring once every 20 years or so, but this conjunction is exceptionally rare because of how close the planets will appear to one another," Hartigan said. "You'd have to go all the way back to just before dawn on March 4, 1226, to see a closer alignment between these objects visible in the night sky."
It should be noted that some astronomers believe a similar alignment could have been leading the wisemen to Jesus in what has become known as the Star of Bethlehem. AL.com has more on some of the related theories:
"[Johannes] Kepler's mathematics indicated a triple conjunction – Jupiter, Saturn and the Sun – in 7 B.C. Some astronomers theorize that the Star of Bethlehem in the biblical story may have been a rare triple conjunction of Jupiter, Saturn and Venus. Others point to a supernova around 5 B.C. as a possible explanation."
We see the wisemen — also known as the magi — discuss the famous Bethlehem star in the gospels.
Matthew 2:1-2 (NIV) reads: "Now after Jesus was born in Bethlehem of Judea in the days of Herod the king, behold, wise men from the east came to Jerusalem, saying, 'Where is he who has been born king of the Jews? For we saw his star when it rose and have come to worship him.'"
READ ALSO: See the Giant Nativity Scene That Just Broke Records
The chapter goes on to say that they went to search for the child, and the the star "came to rest over the place where the child was," bringing great joy to the magi (read more on Biblica).
Now, that brings us to this year's so-called "Christmas star." People won't have to wait as long to see the current alignment again, as it is slated to unfold in 2080, though it will be hundreds of years after that until it happens again.
While we can't be sure it's a similar conjunction to what the wisemen saw, it's certainly a powerful image during a year in which many are feeling beleaguered. And it's especially amazing that it's happening around and on Christmas amid a pandemic and cultural chaos.
Want more inspiration? Pure Flix has powerful Christian Christmas movies for you to watch with your family — and here's a list of titles you can see with your kids and grandkids!