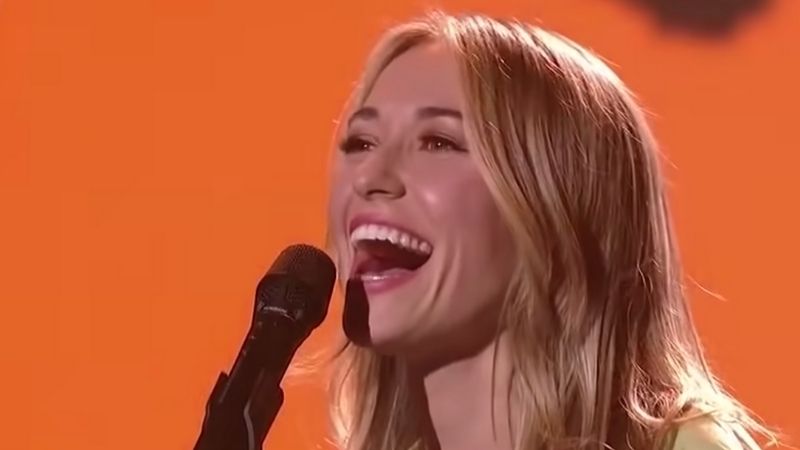 Christian singer Lauren Daigle returned to the "American Idol" stage on Monday night to perform her hit song, "Look Up Child," a tune that focuses on God's faithfulness.
READ ALSO: 'GOD, IF YOU'RE REAL, I NEED YOU': JUSTIN BIEBER HITS BACK AT 'CELEBRITY WORSHIP' OF SOME PASTORS
Watch the performance:
Daigle's decision to bring the God-themed anthem to "American Idol" is notable, as she tried out for the show three times more than a decade ago before finding widespread music success on her own.
While Daigle could have taken the secular option, the singer has explained in the past why she chose to go into faith-themed music, noting that she took the Christian route after her "American Idol" auditions.
READ ALSO: SIGN UP FOR OUR WEEKLY INSIDER EMAIL FOR THE BEST FAITH & ENTERTAINMENT NEWS
She recalled in past interviews how she would stand up to sing and would think, "God, this is not fulfilling. Like, God, why is this different?'" Daigle soon came to realize that her hesitations had everything to do with the fact that God wasn't in the music she was singing.
"[God] taught me that the reason why is because if he's not involved or if he's not the center focal point, then it's just going to be empty," Daigle said.
Looking for more faith-affirming stories? Sign up for our weekly email to get stories like this delivered to your inbox — and consider downloading our new "Fearless Faith Movie Guide" to help inspire you to live with bold faith.
Featured Image: Screenshot from American Idol/YouTube
OTHER MUST-READ STORIES: