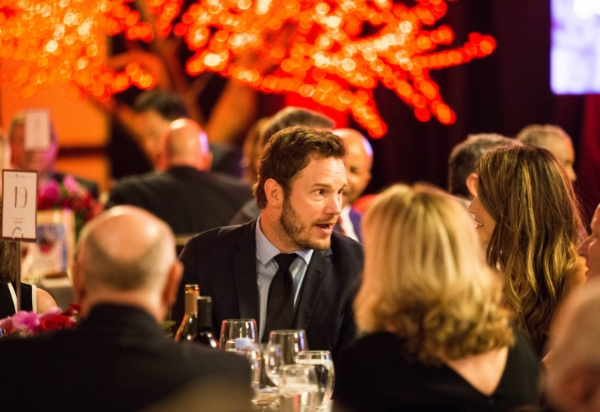 Actor Chris Pratt turned to the Bible this week to announce the birth of his newborn daughter, Lyla Maria Schwarzenegger Pratt. He specifically shared two scriptures from Psalms to praise God for the child's arrival.
READ ALSO: 'GOD LOVES YOU': CHRIS PRATT'S 5 MOST POWERFUL CHRISTIAN QUOTES
"We are beyond thrilled to announce the birth of our daughter, Lyla Maria Schwarzenegger Pratt. We couldn't be happier," Pratt wrote on Instagram, with the message being signed by both Pratt and his wife, Katherine. "Both mom and baby are doing great. We are extremely blessed."
He went on to share text from Psalm 126:3, which reads, "The LORD has done great things for us, and we are filled with joy." Pratt also shared Psalm 127:3-4 with his massive audience:
"Behold, children are a heritage from the Lord, the fruit of the womb a reward. Like arrows in the hand of a warrior are the children of one's youth. Blessed is the man who fills his quiver with them! He shall not be put to shame when he speaks with his enemies in the gate."

Pratt has openly spoken about his faith over the years. He's been so vocal, in fact, that some of his faith-themed speeches have gone viral. Additionally, Pratt has invoked his belief in God during media appearances like this one.
Want to know more about Pratt? Check out what his brother told us about their family life and more. And if you want more inspiring content, be sure to watch Christian TV shows and movies now streaming on Pure Flix.