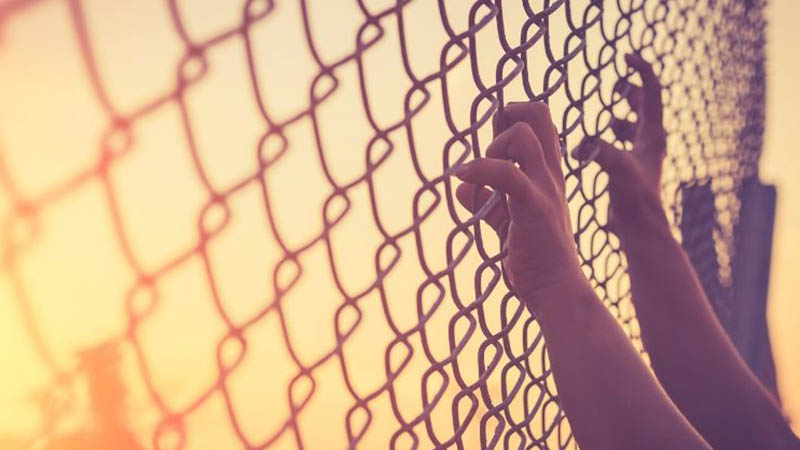 It's easy to take for granted the astounding amount of religious freedom we have here in America, as Christian persecution generally comes to us in more benign forms than it manifests in other countries around the world.
WATCH: Stream Feel-Good TV Shows and Movies Right Now on PureFlix.com
Christian persecution in China appears to be on the rise, as is the case in other nations across the globe. David Curry, CEO and president of Open Doors USA, recently told The Pure Flix Insider about the current struggles facing the Christian Chinese church — and it's stunning.
The Struggle Christian Chinese Face
Curry said that the current situation in China is the "big story of the year," and he proceeded to explain some of the dangerous and problematic issues that have been unfolding of late.
"[We see] this trend that I call the rise of the surveillance state and it's used against the expression of Christian faith," he said. "And China is the poster boy, unfortunately, of the surveillance state."
The manifestations of these policies have perpetuated Christian persecution in China and deeply impacted churches, with 5,500 houses of worship reportedly closing over their refusal to comply with these Christian Chinese restrictions.
"This isn't science fiction," Curry said of the issues impacting freedom of religion in China. "They have cameras into every church, they're shutting down churches that don't allow cameras ... this is surveillance of the Communist Party in the church."
READ ALSO: Saul To Paul? The Conversion That Transformed Human History
Watch Curry discuss these issues on The Pure Flix Podcast:
The Open Doors USA leader said that some officials are even requiring people to do facial recognition just to get into some houses of worship. The Muslim minority is also being targeted by Chinese government policies, further imperiling freedom of religion in China.
"What we see is a rise of China as a surveillance state," he reiterated.
The History of Religion in China
Christian persecution in China is hardly a new issue, though these changes have Curry and Open Doors USA deeply concerned. China ranked 23 on the organization's World Watch List, a listing of the places in the world where Christian persecution is most pronounced.
READ ALSO: The Lessons Intense Christian Persecution Can Teach Us All
Here's more from the report that shows the state of Christian Chinese church persecution and freedom of religion in China:
New restrictions on internet, social media, non-governmental organizations and the 2018 regulations on religion are strictly applied, increasingly spread throughout the country, and all seriously limit freedom. The pressure to fall in line with the prevailing ideology of praising the achievements of the Communist Party has become much stronger and poses arguably one of the greatest risks for Christians in the long term. It used to be said that the government would crack down on churches perceived as too large, too political or too connected to foreign interests. Today, that is only a guideline; many churches are being monitored and closed down, not only independent house churches, but also some government-sanctioned churches. The government even banned the online sale of Bibles in 2018.
Curry said he believes these restrictions are motivated in part by attempts to stop any challenges to the Community Party's leadership or ideology. And as the crackdowns continue, the issues only intensify.
Most recently, Christian funerals were reportedly banned — yet another evidence of Christian Chinese church crackdowns. These crackdowns have unfolded, according to the Guardian, as China has experienced a massive growth in the number of faithful individuals.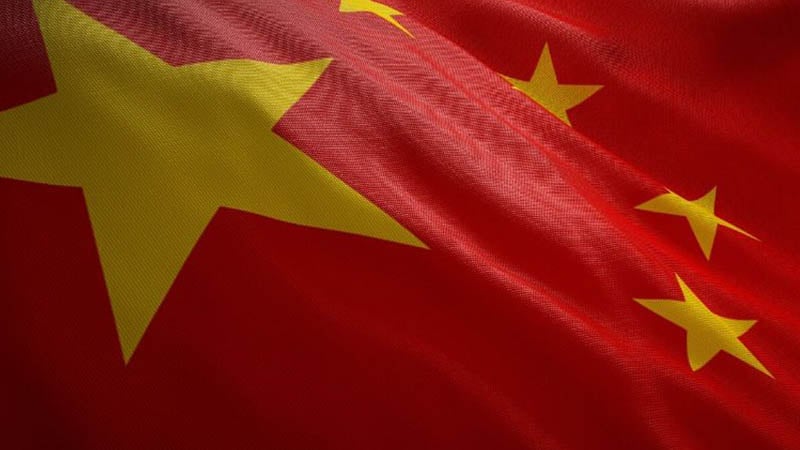 Christianity and Islam seem to be on the chopping block the most, with an internment system created to target Muslims, the outlet noted. And the Council on Foreign Relations added that the "Chinese government has reportedly detained more than a million Muslims in reeducation camps." Read more about that here.
And can read more about the issue surrounding Christian persecution in China here.
China: Why it's No. 23 on the 2020 World Watch List from Open Doors USA on Vimeo.
Christian Persecution in China: PureFlix.com
If you're looking to learn more about Christian persecution in China, consider streaming some films and TV shows right now on PureFlix.com. We have a number of films and shows that address the topic of freedom of religion in China.
READ ALSO: 3 Real-Life Examples Of Having Faith In God Through A Catastrophe
First is "Agent Abbey," a program that showcases "how one Christian girl learns the hard way about China's restrictions of practicing your faith." Watch it here.
Then there's "China Cry," yet another movie that sheds light on the Christian Chinese church. It's "a story of love and danger explores the experiences of Christians in Communist China." Stream that film right now here.
And then there's "Faith Under Fire," which "brings to life interviews with Christians who face persecution head-on." While it's not specifically about Christian persecution in China, it does cover Christian persecution. Watch it here.
Want to learn more about faith and life? Be sure to also check out PureFlix.com's educational titles and documentaries. You can see the full guide here.