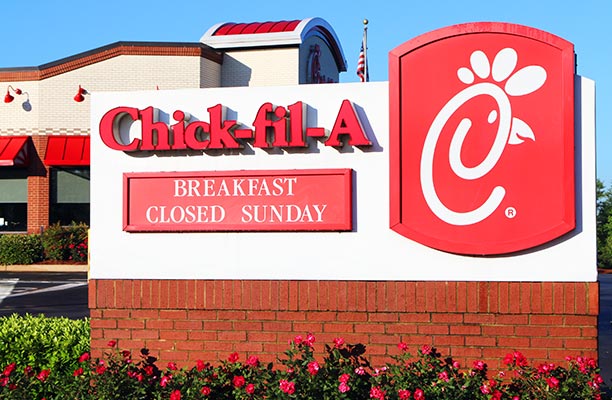 Leave a Comment
Updated on August 28, 2017 by

Greg Gudorf
Chick-fil-A is opening a new location at Mercedes-Benz Stadium, home of the Atlanta Falcons of the National Football League and Atlanta United FC of Major League Soccer. Critics are quick to point out that the restaurant chain closes on Sundays. All but one of the the Falcons' home games are played on Sundays, so fans won't be able to buy Chick-fil-A's famous chicken sandwiches. Despite the criticism, the chain says it intends to uphold the company's practice of giving employees one day a week for family and faith.
Why Chick-fil-A Closes on Sundays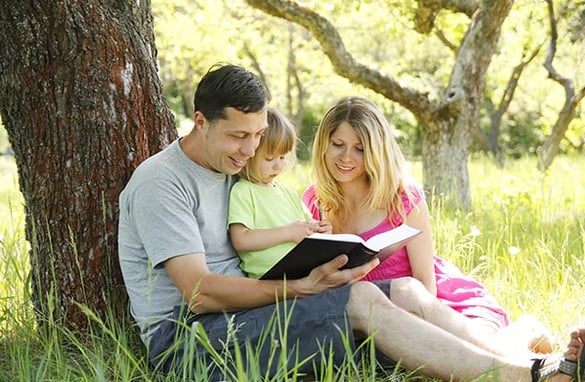 Chick-fil-A has been closed on Sunday since 1946, when founder S. Truett Cathy opened his first restaurant. Cathy said his business was about more than just selling food. He made it his mission to improve his customer's lives and enrich his community.
The company continues to make that its key focus. After its Saturday night hours, each store completely shuts down until Monday morning so employees can spend time with their families. Owners encourage employees and community members to use that time to rest and worship if they choose.
It's not about being closed, Cathy said, it's about how you use that time. A 2009 Chick-fil-A press release stated: "Cathy believes that being closed on Sunday says two important things to people: One, that there must be something special about the way Chick-fil-A people view their spiritual life; and, two, that there must be something special about how Chick-fil-A feels about its people."
Read also: 7 Family Movies That Will Teach You to Defend Your Faith
Financial Impact of Being Closed
Many restaurants that open on Sunday profit from the after-church lunch crowd. Some food vendors have wondered why Chick-fil-A would choose to miss out on profit for one whole day every week, but the chain sticks to its guns. Its owners say Sundays are for spending time with family and friends, and that it will continue to close one day a week to give employees that time. Before he died in 2014, Cathy responded to this query by saying that closing Sundays only made Mondays busier.
QSR Magazine recently named Chick-fil-A the highest grossing United State franchise. Each location, the magazine said, made $1.7 million more a year than the second-highest grossing chain. They do more business on six days than other restaurants do all week.
Read Also: 7 Christian Celebrities Talk About the Challenges of Hollywood
Why Open a Stadium Location?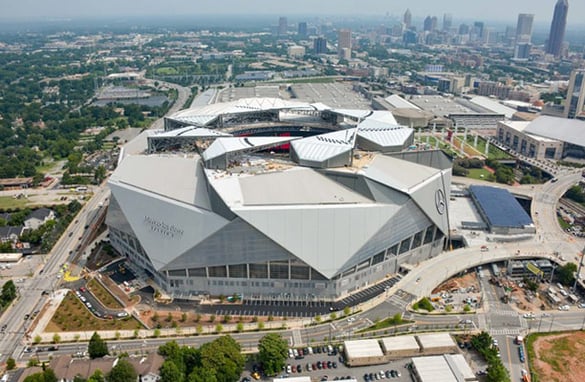 (Source: mercedesbenzstadium.com)
When fans first read the news that Chick-fil-A will be closed for most Falcons games, many wonder why the chain opened a stadium location in the first place. The media creates the impression that the restaurant will have closed doors most of the time people are there, making it a waste of space. However, that impression is incorrect.
Mercedes-Benz Stadium hosts more than 100 concerts, family shows, professional sporting events and college tournaments every year. Chick-fil-A will be open for a large majority of these events.
Five Atlanta United home games, two college football games, the SEC championship, and the College Football Playoff title game are all on days other than Sunday. Garth Brooks is live in concert October 12. At every event, Chick-fil-A will serve its famous food.
Stadium owners support the brand. The Chick-fil-A kickoff Games take place in September to open the stadium. The stadium also hosts the Chick-fil-A Peach Bowl in January 2018.
Read Also: 7 Times Tim Tebow Did the Unpopular and Inspired Us All
What If Falcons Fans Want Chicken?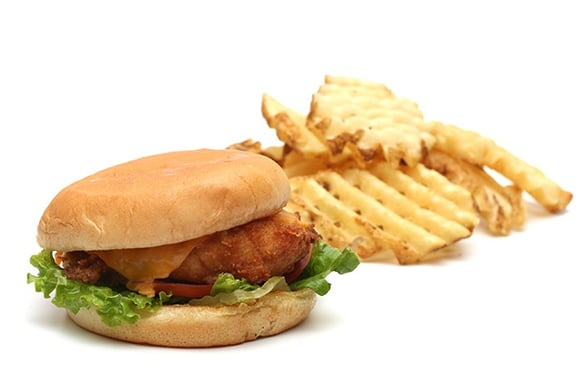 Fans won't go hungry at Falcons games. Several other food vendors offer chicken sandwiches, even on Sundays. "Top Chef" contestant Kevin Gillespie is even offering a Chick-fil-A sandwich clone for those who can't do without it.
When the Chick-fil-A location is closed, the signs at their location will flip to allow another vendor to use their space. The chain, however, is sticking to their driving beliefs, even on football Sundays.
What do you think about this? Should Chick-fil-A continue focusing on strong family values, or should it serve customers seven days a week?