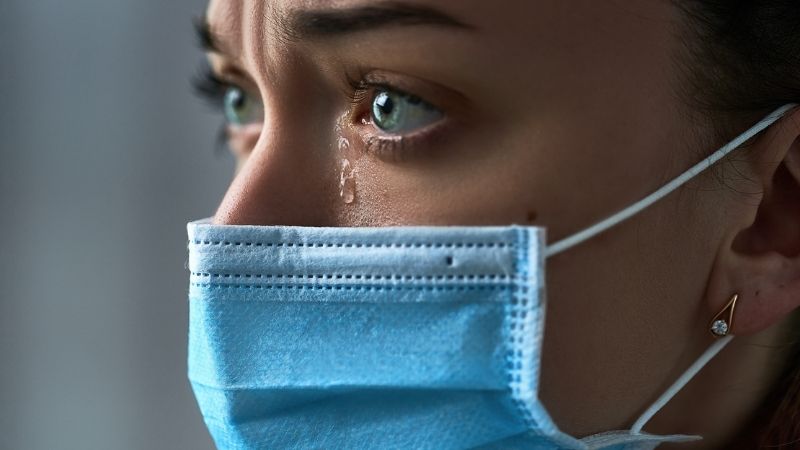 A shocking Centers for Disease Control (CDC) study unearthed some disturbing findings this month: one-in-four young adults aged 18 to 24 (25.5 percent) had contemplated suicide within 30 days of taking the survey.
WATCH: STREAM THOUSANDS OF CHRISTIAN AND FAMILY-FRIENDLY MOVIES ON PURE FLIX
While experts have warned of increased mental health woes amid the pandemic, these results are staggering. Politico has more about the stunning survey surrounding COVID-19's potentially sweeping mental health impact:
The toll is falling heaviest on young adults, caregivers, essential workers and minorities. While 10.7 percent of respondents overall reported considering suicide in the previous 30 days, 25.5 percent of those between 18 to 24 reported doing so. Almost 31 percent of self-reported unpaid caregivers and 22 percent of essential workers also said they harbored such thoughts. Hispanic and Black respondents similarly were well above the average.
Roughly 30.9 percent of respondents said they had symptoms of anxiety or depression. Roughly 26.3 respondents reported trauma and stress-related disorder because of the pandemic.
This is the latest survey result to spark concern in the midst of the ongoing COVID-19 pandemic. The CDC study, which included 5,412 respondents, was conducted between June 24 and 30, as Politico noted.
And as Pure Flix Insider previously reported, the Barna Group and the American Bible Society recently found that the pandemic has also had a dramatic impact on how Christians interact with the Bible.
READ ALSO: POLLS SHOW TRAGIC BIBLE TREND—BUT SHOCK STAT ON MILLENNIALS STANDS OUT
A survey conducted by these organizations found that daily Bible engagement among Americans fell from 14 percent in 2019 to just 9 percent in 2020 — a truly tragic trend showing decreased engagement.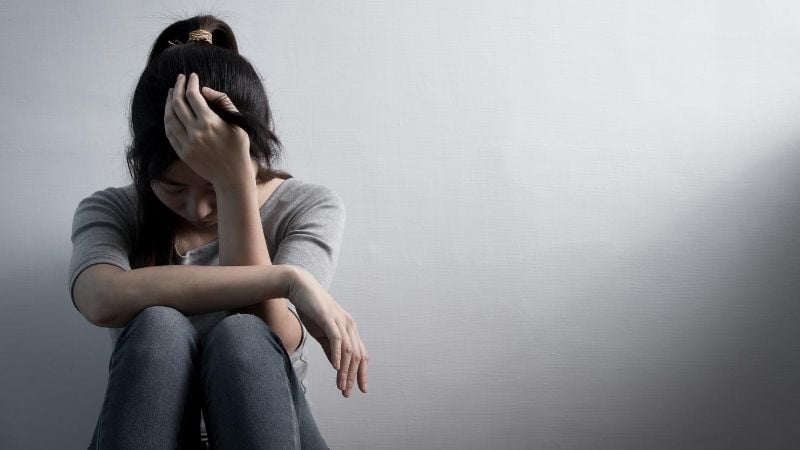 But despite all of the chaos and consternation, Christians must remember: there's hope. Struggles are upon us, but we serve a loving God who deeply cares; Jesus died for us and wants the best for us, and if we each lean into faith we will be better equipped to not only better align our own lives and journeys, but also to help those suffering.
One of the most impactful things we can be doing right now is sharing Bible verses about strength and courage with our friends and loved ones. If we know someone is downtrodden and struggling, let's go out of our way to be there for him or her and to share God's word.
As we explore Bible verses about strength, pay attention to Isaiah 41:10 (NIV) which reads, "So do not fear, for I am with you; do not be dismayed, for I am your God. I will strengthen you and help you; I will uphold you with my righteous right hand." No matter where you stand, this verse is an encouragement.
READ ALSO: 20 VERSES TO READ WHEN YOU'RE WEARY & NEED STRENGTH
Here are some tips for how we can navigate these challenging spiritual and cultural waters while living out our mandate to "love God" and "love others":
1) Reach out to your loved ones: Be sure to reach out to any friends or loved ones who are struggling during this time. Send texts, emails and make phone calls. It's a difficult time for many and we can always make an important difference when we pay attention and reach out in love and care.
2) Share encouragement: Dive into Bible verses about strength and consider sharing these verses on social media or with your friends and family. We have put together some powerful Bible verses about salvation as well as lists for people desperately in need of God's love (plus, grab our Bible verse devotional here):
- 20 Verses to Read When You're Weary and Need Strength

- 20 Bible Verses About Strength: God's Word on Faith in Hard Times
- 50 Bible Verses About Faith, Hope and Encouragement
3) Pray: Be sure to take the time to pray for those around you — friends, loved ones and even strangers — who are in need of help and care during this time. Prayer matters, and you can make a big impact by seeking God on behalf of others.
So, let's all be there for one another and believe God for healing individuals and the nation at large.