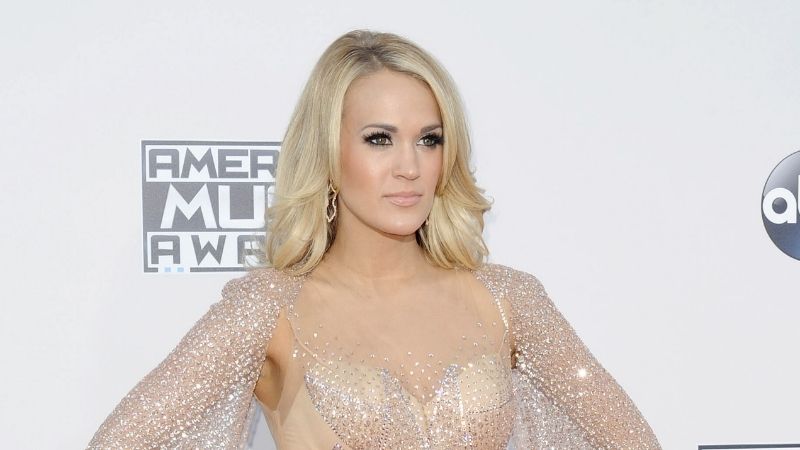 Country superstar Carrie Underwood's new gospel-themed album, "My Savior," premiered this week in the top spots on the country and Christian music charts and landed fourth on the Billboard 200, the chart that measures overall sales.
SIGN UP: Get Inspiring Entertainment and Faith Stories Delivered to Your Inbox
Taste of Country has more on Underwood's Christian album and her Easter morning concert, where she performed her faith-filled hymns and songs at Nashville's Ryman Auditorium:
Underwood's new album is a companion album to My Gift, released last fall. She included covers of "How Great Thou Art" and "Amazing Grace," and invited CeCe Winans to be on the project with her. Winans was also one of the guest artists during Underwood's Easter morning livestream concert on Facebook. The Ryman Auditorium show raised more than $100,000 for Save the Children.
Underwood has said in recent interviews that it was a "blessing" to make the music on "My Savior" and that she has enjoyed slowing down and focusing on what truly matters.
READ ALSO: COUNTRY SUPERSTAR CARRIE UNDERWOOD BELTS OUT 'NOTHING BUT THE BLOOD OF JESUS'
"I'm lucky enough that I feel like I've been making spiritual music along the way in my career," she told The Associated Press. "It's such a great time to just really slow down and be super intentional about what I'm doing. It's not about the bigger, better thing. It's about the smaller thing, the thing that's inside of me."
As Pure Flix Insider previously reported, "My Savior" is a gospel collection of songs being described as Underwood's "first ever inspirational album." It includes songs like, "Jesus Loves Me," "Amazing Grace" and "Victory in Jesus," and was released on March 26.
Want more inspiration? Sign up for our weekly faith and entertainment news email. And check out these other stories worth reading: