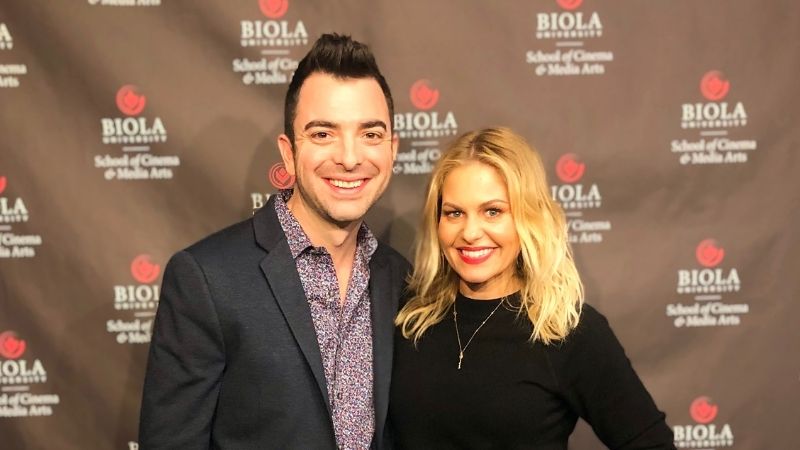 Many Christians look skeptically at Hollywood, wondering how a faithful Christian fares in such a secular field, but actress Candace Cameron Bure recently offered some powerful words about her industry — and a call to Christians.
WATCH: See Candace Cameron Bure in "Finding Normal" Right Now on Pure Flix
The "Fuller House" and "Finding Normal" star said in a recent sit-down with "The Lucas Miles Show" that she is living proof that it's more-than-possible to be a Christian in Hollywood.
"You absolutely can be a believer in the entertainment industry and you can live a faithful life and have a huge impact," Bure said, going on to note that Hollywood needs more Christians to come into the ranks. "We need more people in the entertainment industry."
Watch Bure speak about Christians in Hollywood at the 37:00-mark:
The actress said that she has encountered more Christians in Tinseltown than she thought she would, though not everyone is as open and outspoken as she has been.
In the end, though, Bure sees Hollywood like any other industry, and she offered a stirring reminder for Christians regardless of the industry they work in.
READ ALSO: Actress Candace Cameron Bure's Best Quotes on Faith, God & the Bible
"I honestly don't see the entertainment industry being any different than any other line of work … as a Christian, you should do your job with excellence," she said, noting that the fruit of the spirit should be our guide. "You should carry yourself with Christian character, always. You should honor whatever you're doing."
We hope this story inspired you. You can grab more content like this from Lucas Miles here, and you can watch Candace Cameron Bure right now in Pure Flix's "Finding Normal." Don't have access to Pure Flix yet? Grab a free trial here.