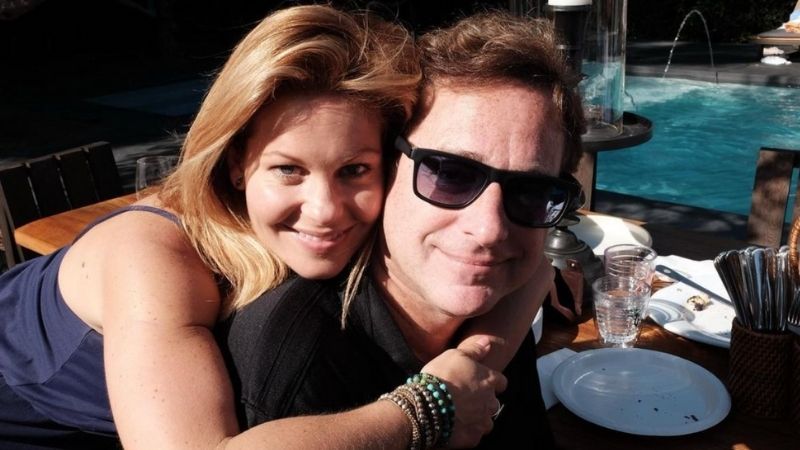 Actress Candace Cameron Bure was recently asked during an interview if the sudden and unexpected death of her friend and co-star Bob Saget caused her to question her faith.
"I don't question my faith," Bure responded. "I believe with all of my heart that God knows everything that's happening and there's nothing that catches Him by surprise. He doesn't make mistakes."
WANT MORE INSPIRATION? SIGN UP FOR THE PURE FLIX INSIDER EMAIL NEWSLETTER TODAY!
"Of course, I'm gonna have a lot of questions when I get to talk to God face-to-face one day," she continued. "But it always makes me cling closer to God."
One of those questions was no doubt what Bure posted on social media when she first learned of her dear friend's passing.
"Oh, Bob. Why'd you have to leave us so soon?" she wrote on Instagram. "We are all family, but you were the glue. The sticky, messy, squishy, sweet, lovable glue."
Saget, who was best known for playing Danny Tanner on "Full House," passed unexpectedly while in Florida working on his comedy tour. His friendship with Bure spanned 35 years, since their days working on the popular 90s sitcom together.
In fact, Bure said the thing she'll miss most about Saget is his friendship, the laughs and the hugs.
Shortly after his death, Bure wore a sweatshirt that she designed that read "Love like Jesus, hug like Bob Saget."
So many fans were interested in buying one, that the actress worked with The Shop Forward to produce and sell sweatshirts, t-shirts, and hoodies with the same design online at HugLikeBob.com. All proceeds from the sales go to the Scleroderma Research Foundation in honor of Saget.
And while each day gets easier, Bure admitted that the grieving process can be hard sometimes and that "it'll hit you out of nowhere," but that the Great Comforter is always with her.
"The Bible says, God loves and brings comfort to those who are brokenhearted. He's close to those who are brokenhearted. And I definitely feel His presence in those times and that's comforting," she said, seeming to reference Psalm 34:18.
"The Lord is close to the brokenhearted and saves those who are crushed in spirit."
"I love God in the good times, but I'm so grateful that He's there in the difficult times," she concluded.
Photo Credit: Instagram
H/T: Movieguide
Other Must-Read Stories: