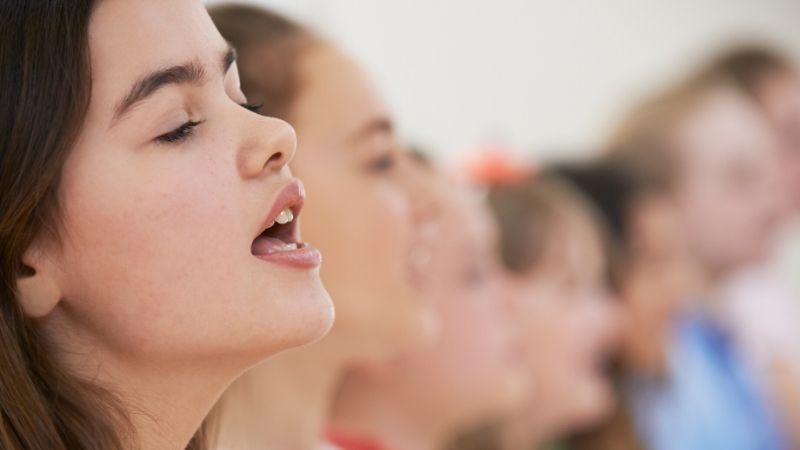 Christians are offering a plethora of reactions after California made the controversial decision to temporarily ban singing in churches. The move, which came amid the ongoing COVID19 crisis, has many discussing where the line ends between securing public health and affording First Amendment rights.
WANT INSPIRATION? GET A FREE PURE FLIX TRIAL TO SEE FAITH AND FAMILY-FRIENDLY MOVIES & SHOWS
What's This No Singing Order, You Ask?
So, what's going on, exactly? Let's begin with the California Department of Public Health's newfound order that bans singing — a move officials said is based on science. Critics, however, feel differently.
"Places of worship must therefore discontinue singing and chanting activities and limit indoor attendance to 25 percent of building capacity or a maximum of 100 attendees, whichever is lower," the order reads, in part.
The directive notes that "singing and chanting negate the risk reduction achieved through six feet of physical distancing" and are, thus, restricted for now.
READ ALSO: 5 POWERFUL GOSPEL TRUTHS FROM POPULAR CHRISTIAN SINGERS
As the order states, churches are permitted to meet in California, but internet services are being urged by officials, CNN reported.
What's the Order Based On?
California's recommendation is based on Centers for Disease Control and Prevention recommendations, though there seems to be some confusion surrounding the government's guidance.
The CDC initially recommended that choirs not sing, but apparently reversed course without intensive explanation. The Los Angeles Times has more:
The CDC generally dismisses the potential for airborne transmission beyond six feet, although a study it published recently said the "act of singing" likely contributed to 53 of 61 people who attended a choir rehearsal in March getting sick, two of whom died of COVID-19. Since that incident north of Seattle, reports have surfaced of other outbreaks after choir performances, including one in Amsterdam that claimed four lives.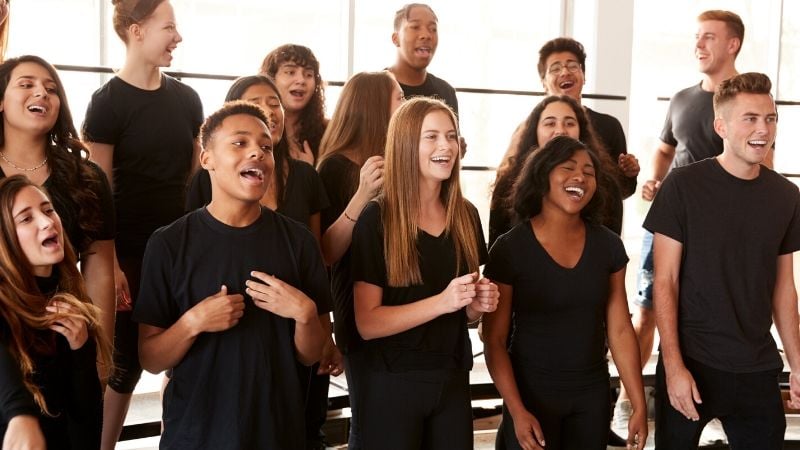 According to the Times, the CDC deleted a warning in May that the agency had earlier posted; the initial guidance for houses of worship warned against singing amid the COVID19 pandemic.
Some experts decried its removal, with outspoken scientists warning that singing can indeed spread the illness, and that choirs should be careful.
In June, the CDC issued other guidance amid protests that anyone participating in events where there was singing, chanting or shouting should consider wearing cloth face coverings.
READ ALSO: WHAT WORSHIP ACTUALLY MEANS
So, What Happens Next?
The order comes as California experiences a spike in COVID19 cases. It's unclear where the temporary order will go from here or when it will end, but people certainly have concerns about its implications.
On one side, there are those who feel this is an appropriate way to respond to a pandemic. And on the other, some prominent individuals fear that churches are ceding rights.
The major consideration, of course, is the powerful and central role music plays in the church worship experience. It's a balance between public health recommendations and constitutional rights.
Here are just some of the reactions thus far:
Welcome to California.

We encourage you to shout with thousands during protests but have banned you from singing in church to God.

🤦🏼‍♂️

— Sean Feucht (@seanfeucht) July 3, 2020
California's Governor just banned singing/chanting at church. Catholics can't recite mass; Evangelicals can't worship out loud. The very definition of discrimination is to allow thousands to march and scream without masks while telling churches 100 or less that you cannot sing.

— Jentezen Franklin (@Jentezen) July 3, 2020
What if a virus that is easily spread by the central act of the church—worship—isn't a test of the church but a judgment on it?

Calif. issues ban on singing in churches amid ongoing pandemic https://t.co/PK7sIwOYL5

— Karen Swallow Prior (Notorious KSP) (@KSPrior) July 5, 2020
What do you think? Let us know in the comments section. If you're looking for inspiration amid these troubling times, here's a list of pastors who will help you grow your faith.
And if you want more on the history of Christian music, consider watching this title. You can also check out "Ritual: The Language of Worship" and "Changing Face of Worship."