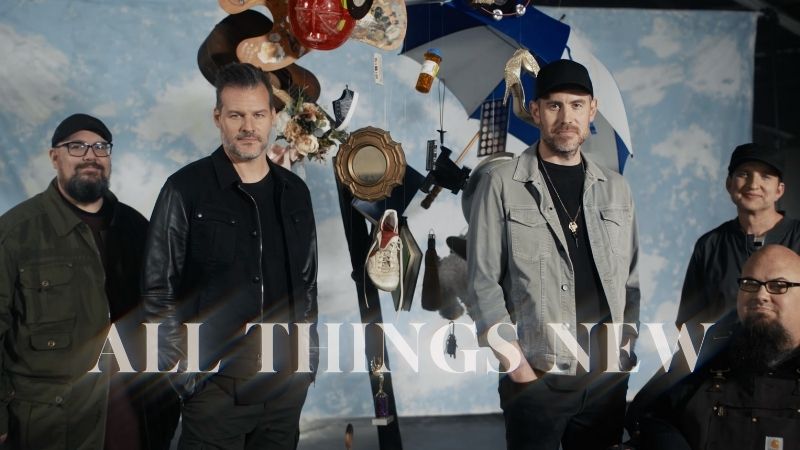 Popular Christian band Big Daddy Weave released a music video on Tuesday for the band's 2019 hit "All Things New."
SUBSCRIBE: WANT POWERFUL ENTERTAINMENT & NEWS STORIES DELIVERED TO YOUR INBOX? SIGN UP!
The song, which speaks about God's mercy and power, is incredibly touching — and the music video is no exception. Here are just a few of the powerful lyrics:
"God of mercy and love
Do what only You can do and make all things new
Only You can bring such beauty from the depths of all my pain
Only You can take this shattered heart and make it beat again"
Watch this touching video about hope, restoration and God's love:
Big Daddy Weave has made headlines in the past for producing powerful, life-affirming music. As Pure Flix Insider previously reported, a Tennessee man confessed and pleaded guilty in 2019 to murdering another man after a "Big Daddy Weave" song left him feeling convicted.
The perpetrator revealed during a stunning courtroom appearance that it was the lyrics of Big Daddy Weave's popular song "Redeemed" that led to his courtroom confession, the Murfreesboro Daily News Journal reported.
Read more about the story here. Want more inspiration? Sign up for The Pure Flix Insider weekly email to get the best entertainment and faith news delivered right to your email.
Featured Image Credit: YouTube/Big Daddy Weave
OTHER MUST-READ STORIES: