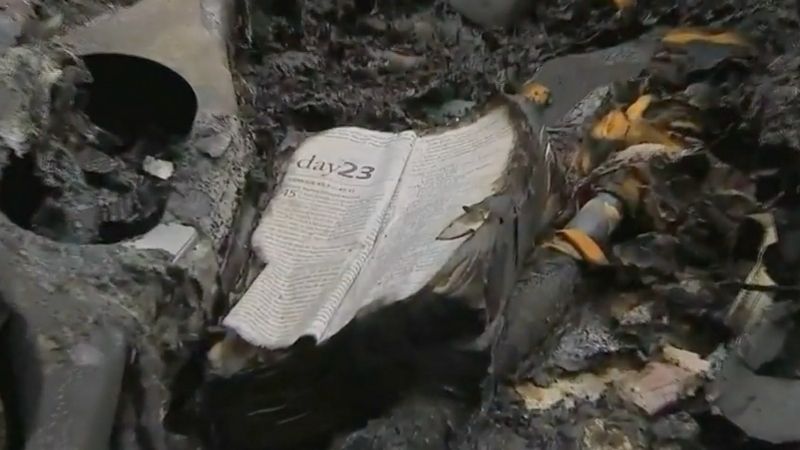 A "crazy" thing happened last month after teenagers completely torched a truck in Pennsylvania: a Bible miraculously survived.
READ ALSO: 15 INSPIRING BIBLE VERSES THAT WILL UPLIFT YOUR SPIRIT
Police discovered a truck totally engulfed in flames after teens purportedly broke a window and tossed a firework inside. While authorities put out the blaze, the vehicle was burned beyond repair, WPXI-TV reported.
The truck's owner, Robert Russell, said he only had the vehicle for two years and expressed his sadness over losing it. But he also revealed something fascinating: the Bible inside of his truck was the only thing to survive the ordeal.
"All the seats are burned and gone," Russell told the outlet. "But it didn't do nothing to that bible...crazy."
READ ALSO: 'HE STILL WATCHES OVER US': JESUS PORTRAIT SURVIVES TORNADO WRECKAGE
Reporter Michele Newell, who saw the Bible firsthand, corroborated the story, noting that it was "the only thing in the truck that's recognizable."
Police are investigating as Russell remains shocked that the Bible survived.
Featured Image Credit: WPXI-TV
OTHER MUST-READ STORIES: