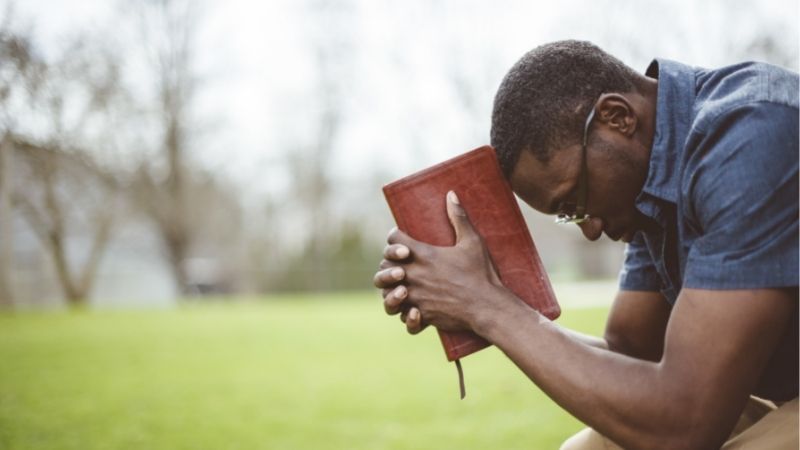 There are no shortage of challenges facing the U.S. and world today, but the Bible explicitly tells us that God will sustain us and give peace and hope, no matter what happens.
READ ALSO: 'THIS IS NO ACCIDENT': THE AMAZING BIBLE TREND AMID THE CRISIS AND SUFFERING BROUGHT ON BY COVID-19
Unfortunately, surveys and data in recent years have exposed an increasing decline in Bible engagement and the perceived importance of faith in the lives of Americans.
While some of these issues persist amid an ever-secularizing culture, Barna and The American Bible Society released findings this month that actually offer a dose of hope.
Researchers found that 54 percent of Americans believe the nation would be "worse off without the Bible." This is a five-point increase from the 49 percent who said the same in 2020.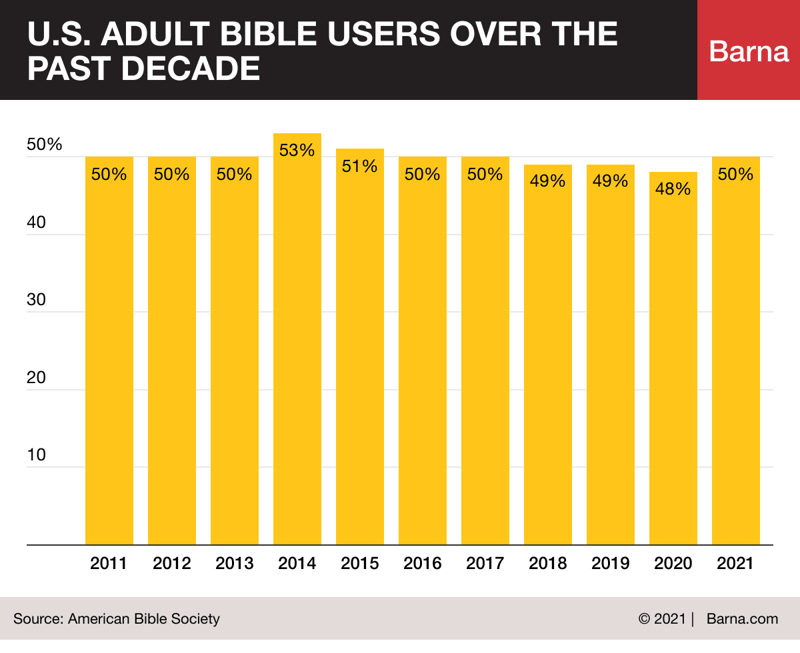 READ ALSO: 'MIRACULOUS': 99-YEAR-OLD MAN GETS BAPTIZED FOR THE FIRST TIME
And that's not the only development, as it seems more people are also engaging with scripture. Barna explains further in the research organization's "State of the Bible 2021" report:
The proportion of Bible Users in the United States has remained fairly constant for the past decade. In typical years, approximately half of American adults reach for the Bible at least occasionally. In 2014, our team estimated that an all-time high of 53 percent of American adults were Bible Users, and the low point of 48 percent was reached in 2019.

In January 2020, we estimated that Bible Users—defined as individuals who read, listen to, or pray with the Bible on their own at least three or four times a year outside of a church service or church event—had reached a 10-year nadir, registering only 48 percent of Americans.
That sounds negative, but as COVID-19 ravaged the nation and world, it seems more people paused and turned to scripture. In fact, fewer people reported never using the Bible and more said that they were indeed reading scripture.
The proportion of those self-reporting never reading the Bible fell from 35 percent to 29 percent between 2019 and 2021. And the number of Bible users rose from 48 percent in 2020 to 50 percent in 2021 in what Barna called a "modest" rise.
READ ALSO: ONE OF THE MOST POPULAR BOOKS IN AMERICA RIGHT NOW IS ABOUT WOMEN, WISDOM — AND THE BIBLE!
As Pure Flix Insider previously reported, there have been some fascinating faith findings during the pandemic. According to a survey from the U.K.-based Bible Society, many U.K. Christians who attend church and read the Bible at least monthly experienced an increase — or at least a stabilization — of hope and confidence through reading scripture.

Plus, the sale of Bibles purportedly went up worldwide in 2020 — and significantly so. Officials at Lifeway Christian Resources, one of the largest providers of Christian texts across the globe, reported a major increase in sales after the start of COVID-19 through June of 2020.
SUBSCRIBE: GET INSPIRED AND WATCH THOUSANDS OF CHRISTIAN AND FAMILY-FRIENDLY MOVIES & SHOWS
Want inspiration? Watch thousands of movies, TV shows and movies right now on Pure Flix. Plus, be sure to sign up for The Pure Flix Insider weekly email to get the best entertainment and faith news delivered right to your email.
OTHER MUST-READ STORIES: