As some companies rush to join the pro-choice cause and push back against states that recently enacted laws to restrict abortion, it's worth highlighting one legacy business that stands apart from the pack: Wendy's.

The fast food giant, which seemingly hasn't waded into the current abortion debate, has long been a proponent of adoption — and its efforts are commendable.

Live Action has more about the work Wendy's and the Dave Thomas Foundation for Adoption — the charity established by late Wendy's founder Dave Thomas — are doing in this arena:

The Dave Thomas Foundation has its origins in being an advocacy group. Through their program, Wendy's Wonderful Kids, they help the more difficult-to-place children — those who are older, have special needs, or are part of a sibling group — find loving homes using evidenced-based, child-focused methods. The Foundation is now seeking to go nationwide, and has partnered with Snapchat through the Cause Cup program.

>

Wendy's partnered with Snapchat last month to launch a new Snapcode that can be used to unlock a fun lens. Every time a person uses that lens, Wendy's donates $5 to the Dave Thomas Foundation for Adoption in an effort to help kids find forever homes.

READ ALSO: 3 Ways to Support Adoptive Families Right Now

"Wendy's is excited to continue evolving our partnership with Snapchat through cutting-edge innovations, like the immersive marker tech AR experience," Lindsay Radkoski, Wendy's vice president of brand marketing, told AdWeek. "The technology gives us a great opportunity to share with customers the powerful words of children and parents that found their forever families through the Dave Thomas Foundation for Adoption and Wendy's partnership."

Wendy's has long embraced these values, monumentally helping scores of kids and families in recent decades. Under the "What We Value" section of the Wendys.com website, the fast food chain calls adoption its "signature cause."

"Your participation helps to create families through foster care adoption," the website reads.

READ ALSO: 'Grey's Anatomy' Star Sarah Drew Surprises These Adoptive Parents

And beyond Wendy's work to help place kids in forever homes, the company offers employees "adoption benefits," including time off and financial help for each child that is adopted.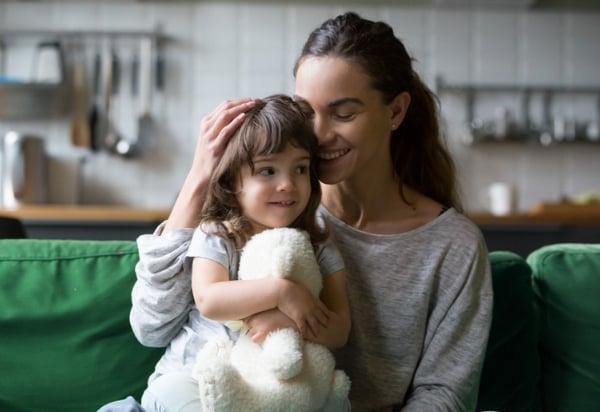 As it turns out, Thomas, the familiar face of Wendy's who died in 2002, was himself adopted. His personal story gave him a passion for foster kids and families — one the fast-food chain has continued to honor over the past 17 years since his passing.
READ ALSO: You Won't Believe the Surprise This Adoptive Family Just Got
Adoption is also a cause close to Pure Flix's heart. In proud partnership with AdoptTogether, the world's largest crowdfunding platform in the world for adoption, Pure Flix — through your partnership — helps bring families together from every corner of the globe.
AdoptTogether is a non-profit, crowdfunding platform that bridges the gap between families who want to adopt and the children who need loving homes. Find out more here.