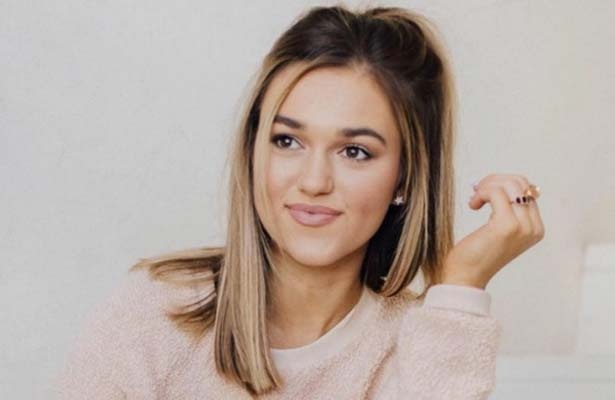 Each year, kids across America celebrate Bring Your Bible to School Day, an effort spearheaded by Christian organization Focus on the Family. It's a powerful event that inspires children and teens to foster their own faith walk, while also talking to friends and peers about salvation and God's love.
Read Also: 38 Powerful Bible Verses For Overcoming Life's Struggles
"Duck Dynasty" star Sadie Robertson is supporting this year's festivities, as she serves as the 2018 honorary chair for Bring Your Bible to School Day. She recently put out a powerful video asking kids to "be bold" and to take a stand for their faith:
"Don't be afraid. It's time to do it," she said. "Go ahead and bring your Bible to school."
According to Christian radio network KLOVE, more than a half million students are expected to take Robertson's advice and participate.
"On this day — happening this year on October 4 — thousands of students across the whole country share God's hope and celebrate religious freedom by doing something simple, yet powerful: They bring their Bibles to school and talk about it with friends," reads a description on the Bring Your Bible to School website.
Rosarian students celebrate @BringYourBible to School Day. #BringyourBible pic.twitter.com/wFzxNCdmpd

— Rosarian Academy (@RosarianAcademy) October 4, 2018
The voluntary event allows students to express their beliefs in a respectful way. Here's more about why it's important to participate:
As a Christian student, you can be a powerful voice of hope at your school! In the Bible, it's often young people who lead the way for the rest of their culture by providing an example of spiritual boldness and taking a courageous stand for their belief in God. We see this in the books of Daniel and Esther, which tell the stories of a young man and woman, who, despite their youth, had the courage to share God's truth and love with an unbelieving culture.
The New Testament also speaks to the difference you can make: "Don't let anyone look down on you because you are young, but set an example for the believers in speech, in conduct, in love, in faith and in purity," says I Timothy 4:12.
Also, simply by bringing your Bible to school and expressing your faith, you are helping to protect religious freedoms for other students.
Using the hashtag #BringYourBible, parents across the country took to social media on Thursday to share adorable photos of their kids getting ready to bring their Bibles to school.
Here are some of those incredible images:
#BringyourBible day pic.twitter.com/ILiQh0bCvm

— Melissa Mann (@mnmann) October 4, 2018
WEAPON OF CHOICE. #BringYourBible pic.twitter.com/0gmbvwxwJs

— Park Hill South FCA (@PHSouthFCA) October 4, 2018
#BringYourBible to school day! #Unashamed pic.twitter.com/fDueMYUt9b

— crystalsearcy (@crystalsearcy) October 4, 2018
#BringYourBible pic.twitter.com/f72Ou7LHN2

— Leslie (@Leslie72238663) October 4, 2018
It's #bringyourbible to school day! ✝️The kids were excited to bring their bibles and were spending some time in God's word this morning pic.twitter.com/9PPqvh1slC

— ScriptureTshirtClub (@ScriptureTClub) October 4, 2018
So proud of my kiddos! It's #bringyourbibletoschoolday and my kiddos didn't hesitate to join in!#BringYourBible pic.twitter.com/egHwWk1ITp

— Kristen Collins (@Author_KCollins) October 4, 2018
#bringyourbible pic.twitter.com/PVZuXnRovk

— Tiffanny Millien (@tmillien06) October 4, 2018
Bring Your Bible to School Day comes just a few days after the See You at the Pole™ event, which saw kids across America gather around school flagpoles for a special morning of prayer.
Read Also: 20 Bible Verses About Strength: God's Word on Faith in Hard Times
It's an event in which young Christians invoke God on behalf of their communities and schools, asking for His intervention. See photos from this year's See You At the Pole here.
Looking for more inspiration for your kids and family? Here are some family movies that you can access for free during your one-month PureFlix.com trial.