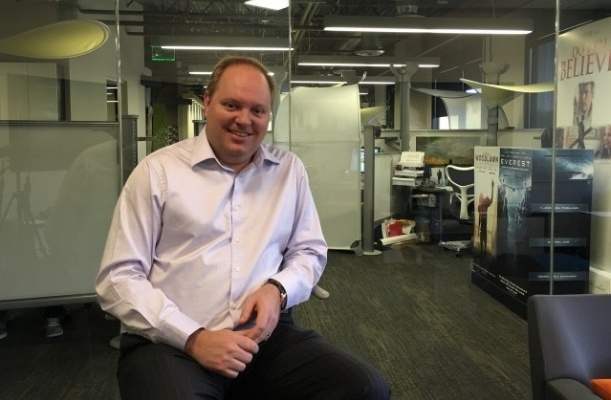 Arizona Tech Beat, an online news site covering the state's technology industry, offered its readers a comprehensive look into Pure Flix and all our recent developments earlier this week.
The AzTechBeat.com article covered everything from our corporate announcements such as the recent distribution deal with Universal Pictures Home Entertainment (UPHE), our new theatrical releases being shot in 4K (a technology offering four times the resolution of high-definition), and news regarding Pure Flix Digital. It also hinted at what could be in store on our streaming video platform moving forward.
It's gratifying for us to see Pure Flix getting regional and national attention, as our vision "is to influence the global culture for Christ through media." We're also thankful for being included with some of the most innovative companies in the state on the site.
Tishin Donkersley, editor of AzTechBeat, called Pure Flix "…the Netflix of faith-based entertainment" and quoted company co-founder Michael Scott throughout her story. She told the Pure Flix Insider after her interview with Scott: "Pure Flix is yet another example of the quality of technology companies coming out of Arizona that are succeeding and growing at an exponential rate."
He also noted that Pure Flix "has over 3,000 titles, has streamed over 500,000 hours of content, serves over 5 million page views per month, is producing five films per year, and acquiring as many movies and distributing them world-wide."Scott told Donkersley: "The most exciting thing at Pure Flix, we are doing are the theatrical releases, but now people can engage with the [streaming] platform all the time. All the theatrical releases we do will be exclusive on the platform and we are also acquiring other's content that fits in to the faith-based arena."
Scott added that the streaming video-on-demand platform will add music videos, along with spiritual growth and short-form content, and, based on demand, may offer content in 4K in the future.
The article appears online and also on the news outlet's social media media channels, such as Facebook and Twitter.
Not a member of the Pure Flix Digital Streaming Service yet?
and start enjoying thousands of Christian and family-friendly movies, TV shows, and educational programming online anytime, from virtually anywhere, on any device, FREE for 30