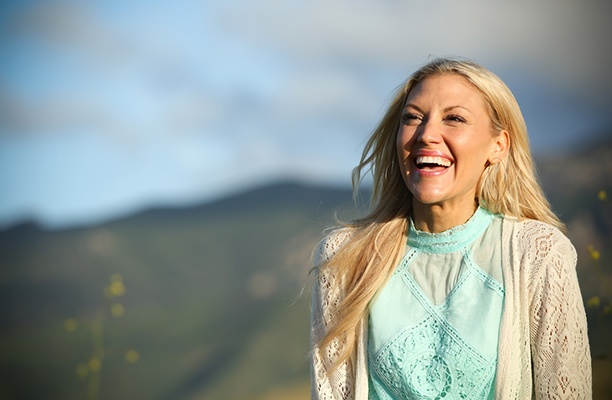 It is so important that young men and women find role models in today's world. All too often, society provides examples of success that glorify values and ideals that are counter to all we try to instill in our children. For young women, especially, finding a successful woman to look up to can be very difficult. Andrea Logan White is a powerhouse woman who not only models success, but also has the character and inner beauty that we long to aspire to ourselves.
Producing and Acting as a Wife and Mother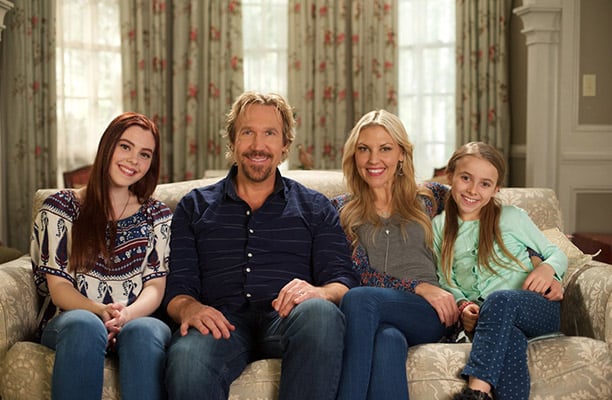 No one thing defines us, and that may be especially true of White. She discovered a love for acting soon after high school and has put her gifts to use for Christ in helping produce and act in many Christian movies and TV shows. Titles include "Hitting the Breaks," "Marriage Retreat," Mom's Night Out," and "Revelation Road I & II."
White is the co-owner of Pure Flix Entertainment along with her husband, David A.R. White. Together, they have done what many would consider to be impossible in Hollywood – become a force to be reckoned with while only delivering clean and uplifting content.
White helps manage the family business all while helping raise their three children, Ethan, Ocean, and Everson. The White family lives in Los Angeles, and when Andrea is not speaking, writing, or acting, she can be found raising her family and passing on the message of ambition, faith, and grace.
Read Also: From Evening Shade to Pure Flix: The Story of David A.R. White
Transparent About Personal Struggles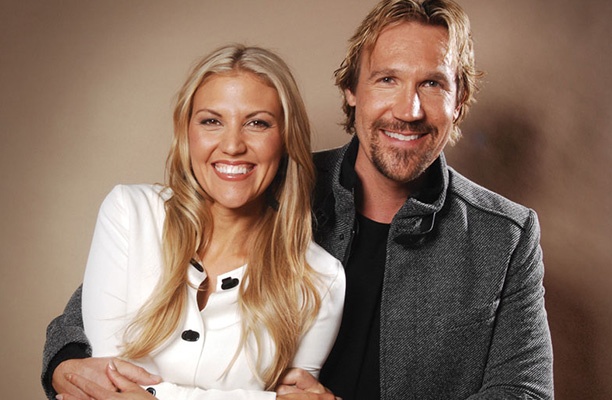 While White is a model of success through starring in films, and in her writing and speaking, she has faced personal trials as well. She has been very open about her struggles, especially in her book Perfectly Unfinished. On the outside, everything may have appeared fine to the world, but inside White struggled for years with her drive for perfection. Even after finding Christ and marrying David A. R. White, she believed the lie that she needed to be perfect to find acceptance from others, from God, and from herself.
White recently spoke on Pure Talk about her book:
"Whether you're a believer or not, life isn't easy when you come to Christ. We have the answers, we have salvation, we have peace, we have hope. But I had some very hard trials and journeys as a believer, and I questioned my salvation. I always say I love messed up people because I'm right there in the middle. And my heart is for people that even though we call ourselves Christians it doesn't mean that we have the answers to instantaneous healing… we all have storms that we walk through. But God is faithful."
Read Also: Andrea Logan White: "We Heal from Each Other's Stories"
This hunger for acceptance led White to struggle with an eating disorder for years. It was in the power of God's love that she finally found the acceptance she had spent her life looking for, and realized that love is found not in our perfection, but in the imperfect areas of our lives.
Having faced such a struggle herself, White shares the hope that she found through her writing and speaking so that others can share in the fullness of joy that she has found in Christ.
Free Month Membership Available
Along with featuring great role models, such as Andrea Logan White, PureFlix.com also offers thousands of clean movies and programs that the whole family will love. Sign up now for a one-month free trial. There's no obligation after your free trial, simply sign up and enjoy all that PureFlix.com has to offer your family.