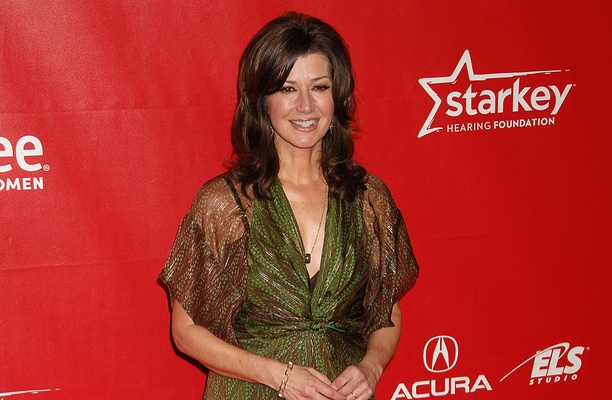 Amy Grant fans have expressed their sympathies after Grant's latest Christmas album was denied by Christian bookstores. Rather than be upset that her album, entitled "Amy Grant's Tennessee Christmas," will be sold at less stores this holiday season, Grant's response is one of love.
Grant wrote on her Facebook page:
"Let's all move on from that decision without arguing about it. But let's not stop asking the questions about what it means to live in faith and reflect love to the world around us."
According to Christian Examiner, "Amy Grant's Tennessee Christmas" was declined by LifeWay Christian Stores. The reason is still unknown. Christian Examiner spoke with Lifeway Spokesperson, Marty King, who said, "I wish I had more to share with you, but we don't discuss the reasons we carry the few thousand items we sell nor the reasons we don't carry the hundreds of thousands of products we don't sell."
Read Also: The 'Hillsong' Movie Gets What Most Bible Movies Miss
Lifeway's decision begs the question, "What makes music 'Christian?'" Her album has songs such as "O Come All Ye Faithful" and "Joy to the World." However, it also has songs that are more secular in nature, such as "Christmas Don't Be Late" and a new tune called "Melancholy Christmas," which she wrote for those who spend Christmas alone. Christian radio plays Amy Grant and artists such as The Fray or Jon Forman of Switchfoot who walk the line between Christian and secular music. Do their lyrics that never mention God make their songs Godless?
Read Also: Adele Unknowingly Invited a Grammy Nominated Christian Artist on Stage
Whether these crossover artists write directly about Jesus or write good, positive music that the whole family can enjoy, let's hope they keep making their music and follow Christ's command to "Let your light so shine before men, that they may see your good works, and glorify your Father which is in heaven." (Matt 5:16 KJV)
Do you love music? Check out the movie, Divine Will, coming to Pure Flix on Nov. 18. You can watch thousands of family movies, musicals, TV series, and documentaries for free on Pure Flix with a free trial. Click here to sign-up.
Cover Photo Credit: Ga Fullner / Shutterstock.com