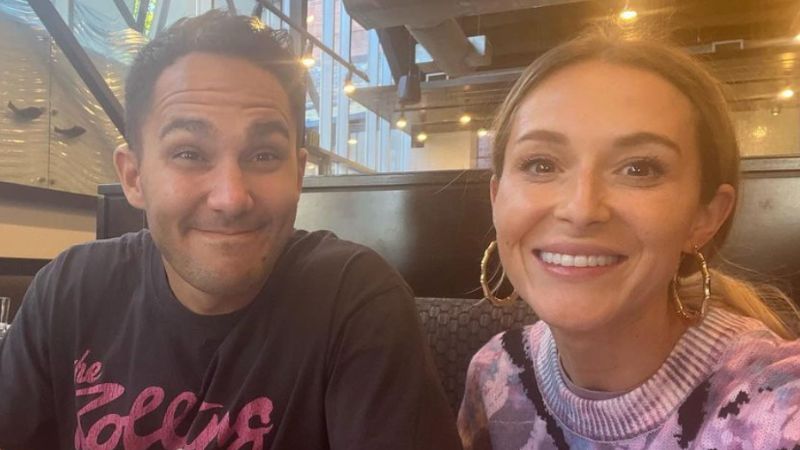 What do you do when God tells you to do something you don't want to do?
Well, if you're smart, you do it anyways. That's what actress Alexa PenaVega did when she felt God calling her family to leave Hollywood in 2017.
WANT MORE ENTERTAINMENT NEWS? SIGN UP FOR THE PURE FLIX INSIDER EMAIL NEWSLETTER TODAY!
"I felt this tug in my heart. I felt it was God going, 'You guys need to get out of here. It's time,'" PenaVega explained in a recent interview. "I didn't want to move. I knew it was the right decision, but it wasn't something that I was so excited about."
At first, PenaVega consoled herself by telling herself she was doing it for her husband, actor and singer Carlos PenaVega. He was struggling professionally and was burned out. But God soon revealed that it was Alexa who needed the move the most.
"One day I was praying in my car and I suddenly had this revelation … We were moving for my heart," the "Spy Kids" actress revealed. "I needed a heart reset. I was the one trapped in the entertainment world and needed to take a step back."
PenaVega loved her career — and she still does — but it was a change of pace and scenery that gave her the space to find her identity in Christ.
"My job became my identity. God pulled me out of that so I could learn how to be an awesome mom and an awesome wife. God helped us build that foundation in our family. And once I had that revelation, I felt at peace," the "Dancing with the Stars" alum said.
The couple moved to Hawaii and never looked back.
Now, the parents of three, who regularly post about their faith on social media, have found success in taking on projects that align with their values. They've even starred together in multiple movies and series, including "The Power Couple," which is available on Pure Flix.
"As far as the industry goes, you could see the types of projects I took before, in comparison to the projects I take now," PenaVega noted. "I care about the characters and I care about redemption. A lot of times in the industry, we like to push boundaries for the sake of pushing boundaries. But it doesn't necessarily help the story … I had to do a switch as far as what I would take and what my boundaries were."
If you want to read more of the PenaVegas' testimony and how God has been working in their lives, be sure to check out the couple's new memoir, "What if Love is the Point? Living for Jesus in a Self-Consumed World."
Photo Credit: Instagram
H/T: Fox News
Other Must-Read Stories: