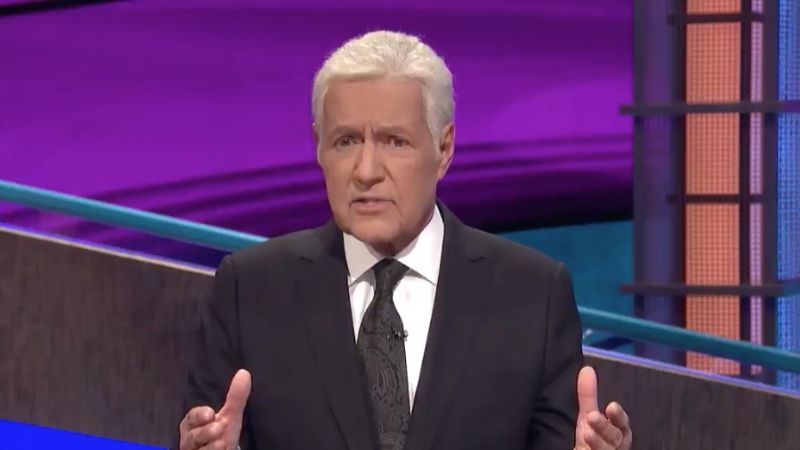 "Jeopardy!" host Alex Trebek, who revealed last fall that his pancreatic cancer had returned, released an inspiring health update on Wednesday, highlighting his "faith in God" and the one-year marker since receiving his diagnosis.
"The one-year survival rate for stage four pancreatic cancer patients is 18 percent," he said. "I'm very happy to report I have just reached that marker."
FIND MORE INSPIRATION RIGHT NOW AT PUREFLIX.COM
Trebek, who said the journey hasn't been easy, added that the challenges he has faced throughout the ordeal sometimes made him "wonder if it really was worth fighting on."
"I joked with friends that the cancer won't kill me, the chemo treatments will," he said, noting that he has also struggled with bouts of depression following his diagnosis.
But Trebek added that a failure to carry on would have been a betrayal of his wife and her love and support, as well as other cancer patients who have been looking to him as a source of hope and inspiration.
Plus, he mentioned that giving up would have been a betrayal of his faith.
READ ALSO: The Apostle Paul's Transformation Offers A Powerful Reality For Us All
"It would certainly have been a betrayal of my faith in God and the millions of prayers that have been said on my behalf," he said. "If we take it just one day at a time with a positive attitude, anything is possible."
Let's continue to pray for Trebek as he journeys through cancer. And be sure to watch shows on PureFlix.com that help address this difficult topic.
From "Cancer Stories" to "Reflections on Psalm 23 for People With Cancer" and "Integrative Medicine: Cancer and Nutrition," there's plenty of inspirational and educational content.
Looking for even more hope? Head over to PureFlix.com to see thousands of TV shows and movies streaming right now. You can access a plethora of inspirational titles with your free trial!