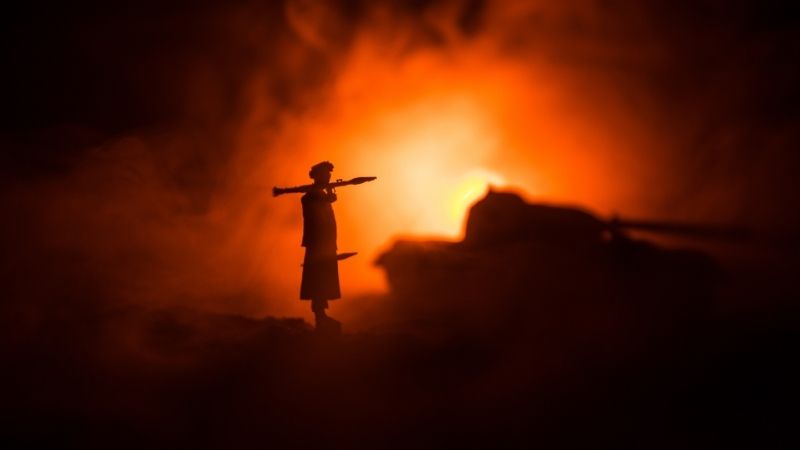 Uncertainty, pain and tragedy are raging in and around Afghanistan as the Taliban's quest to retake the embattled nation marches forward.
READ ALSO: 'IMMORAL': ACTOR JIM CAVIEZEL TACKLES 'BARBARIC CHRISTIAN PERSECUTION'
Amid the quickly shifting dynamics and needs comes a dire request: for prayer.
As the terror group takes control, residents and foreigners, alike, are attempting to flee, with minority groups fearing what's to come on the Christian persecution front, especially considering the Taliban's radical religious views.
CNN has more about the Taliban:
Formed in 1994, the Taliban were made up of former Afghan resistance fighters, known collectively as mujahedeen, who fought the invading Soviet forces in the 1980s. They aimed to impose their interpretation of Islamic law on the country – and remove any foreign influence.

After the Taliban captured Kabul in 1996, the Sunni Islamist organization put in place strict rules. Women had to wear head-to-toe coverings, weren't allowed to study or work and were forbidden from traveling alone. TV, music and non-Islamic holidays were also banned.
Once again, the Taliban are coming back into power, and the results could be dire for everyone within Afghanistan's borders.
READ ALSO: CHRISTIANS ARE BEING CAPTURED, KILLED ACROSS GLOBE: INSIDE THE CRISIS
Days before the Taliban's biggest gains over the weekend — including news that Afghan President Ashraf Ghani had fled the nation — Todd Nettleton of Voice of the Martyrs told CBN News that Christian families were fleeing to neighboring nations or to other parts of the country in an effort to escape the impending Taliban rule.
As time progresses, it appears it will become more difficult to seek such safety, which is why scores of people have flooded the airport and other areas in desperate attempts to find respite.
Reports continue to emerge of violence, of at least one soldier's body purportedly being dragged through the streets and of women facing tragic fates. Meanwhile, some are warning about what this means for the Christians who remain.
Afghanistan was already the second hardest place in the world to live as a Christian, according to persecution watchdog Open Doors USA. Now, that danger will exponentially increase.
"Now that the Taliban is in power, the vulnerability of secret believers increases tenfold," an unnamed director for Open Doors Field Director for Asia said. "We are monitoring the situation, but this is the time for us to ask God to have mercy not only on His people, but on this country as a whole."
Nettleton also said that the world won't need to speculate about what the Taliban will do, as the terror group has exposed its horrific behavior in the past.
"We don't have to wonder what they're going to do. We've seen it," he said. "We know about the oppression of girls; they provided a haven for Osama bin Laden; Christians were persecuted under the Taliban."
READ ALSO: CHRISTIAN PERSECUTION: UNDERSTANDING RELIGIOUS PERSECUTION ACROSS THE GLOBE
We're asking everyone to pray — for the Afghan people, for the nation at large, for changed hearts and minds among the Taliban and for peace and restoration.
Furthermore, we should pray for U.S. military and veterans who have served or who are currently serving in that nation as well as for their families. Read more about how you can pray for Afghanistan.
OTHER MUST-READ STORIES: