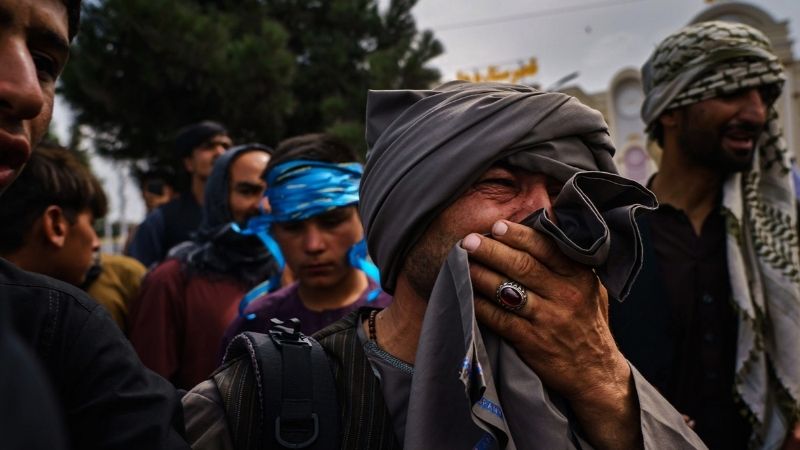 An Afghan Christian who has been in hiding since the Taliban seized control of Afghanistan is pleading for Americans to pray for his fellow citizens and nation.
READ ALSO: 'SHARING THE LOVE OF CHRIST': NFL STAR MAKES MAJOR ANNOUNCEMENT ABOUT HIS POST-RETIREMENT PLANS
The man — who is using the faux name Jaiuddin to protect his safety and identity — told CBN News that he is hiding with 12 other Afghan Christians and that their hopes of escape are dwindling.
Adding to the general chaos of the situation, Jaiuddin said he receives a threatening phone call every day.
"Every day I receive a phone call, from a private number, and the person — a Taliban soldier — warns me that if he sees me again, he'll behead me," he said.
The threat is very real and ever-present, with the man noting that someone from the group is always awake and praying to alert the others if the Taliban somehow locate the home and come knocking.
According to Jaiuddin, the Christians left behind in Afghanistan — a minority group who have long suffered — are terrified.
SIGN UP: GET INSPIRING STORIES LIKE THIS IN YOUR INBOX EACH WEEK
He is asking the world to pray for Afghanistan — for protection, hope and safety.
"We are praying for each other that the Lord would put his angels around our house for our protection and safety," Jaiuddin told CBN News. "We are also praying for peace for everyone in our country."
Editorial credit: john smith 2021 / Shutterstock.com
Other Must-Read Stories: