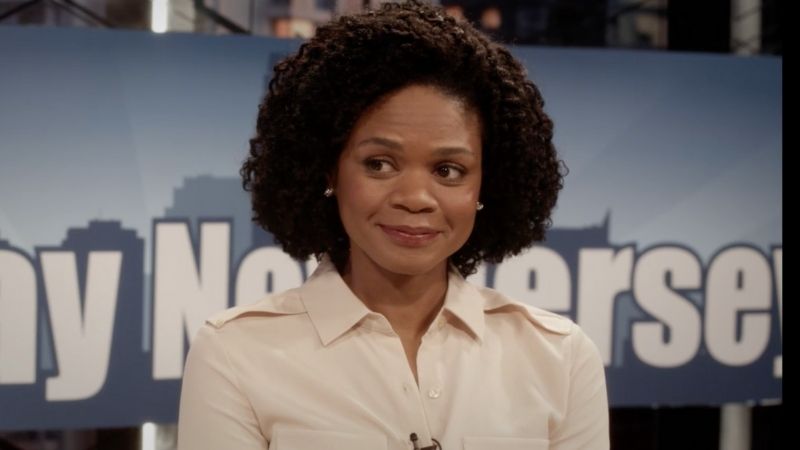 Award-winning actress Kimberly Elise recently celebrated her 54th birthday by getting re-baptized and commemorating her decision to rededicate her life to Christ.
READ ALSO: 'LOOK UP, CHILD': CHRISTIAN SINGER LAUREN DAIGLE DELIVERS PERFORMANCE ON PRIME TIME TV
Elise, who shared photos of the emotional moment on Instagram, wrote that she has been given "a new birth." The "Apple Mortgage Cake" and "Gifted Hands" actress went on to explain that she was first baptized at age 16, but that she later "wandered back into the world." Despite falling away, she said God never left her side.
"The Holy Spirit never left me. Though I didn't always make the best choices over all these years, the Holy Spirit kept a hedge of protection around me to keep me from falling too, too far astray," Elise said. "And God continuously blessed me greatly in spite of my errors."
--> LIKE FAITH NEWS? SIGN UP FOR OUR FREE WEEKLY NEWSLETTER TO GET IT IN YOUR INBOX <--
The actress said that she came back to Christ in 2019, summarizing her experience with three simple words: "Jesus rescued me."
"I very consciously rededicated and gave my life to Jesus in 2019 and haven't looked back," she continued. "Since that time, the Holy Spirit has done a fast and deep work on me — I had a lot of catching up to do!"
READ ALSO: 'A BEACON OF HOPE': CHRISTIAN 'SURVIVOR' STAR WHO INSPIRED OTHERS WITH HER FAITH HAS DIED — READ HER DAUGHTER'S TOUCHING TRIBUTE
Elise celebrated her birthday by getting baptized again and solidifying her promise to God. She expressed her gratitude to the Lord for his patience and for her relationship with Him.
But she also offered a message to others who might find themselves on a similar journey.
"If you don't know Jesus, seek Him before it's too late and there are no more chances, believe, repent and surrender to Him," she wrote. "If you knew Him once but lost your way, repent, call out to Him — He wants you to come home too."
WATCH: SEE ELISE IN "GIFTED HANDS" AND "APPLE MORTGAGE CAKE" — BOTH STREAMING ON PURE FLIX
Find out why baptism matters, and be sure to sign up for our free weekly email that delivers faith and entertainment news right to your inbox.
OTHER MUST-READ STORIES: