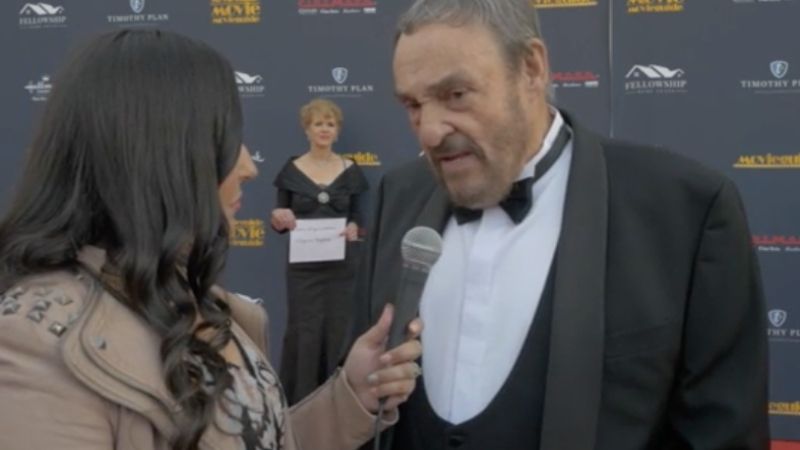 Actor John Rhys-Davies, who describes himself as a "skeptic," recently defended Christianity and argued that the faith system has helped make the world a "better place."
Rhys-Davies, who portrayed Gimli in the "The Lord of the Rings" film series, recently told The Christian Post that he often finds himself defending the faith.
WANT GOOD ENTERTAINMENT? See Thousands of Movies and Shows on PureFlix.com
"I count myself a rationalist and a skeptic, and I find myself constantly defending Christians and Christianity," he said. "We seem to forget that Christian civilization has made the world a better place than it ever was."
Rhys-Davies added that many of the rights that are valued today, including free speech, individual conscience, equality and democracy "evolved in first and second century Roman Christendom."
"We owe Christianity the greatest debt of thanks that a generation can ever have and to slight it and to dismiss it as being irrelevant is the detritus of rather ill read minds, I think," he told the Post.
This isn't the first time Rhys-Davies has spoken out about his views on faith and culture, warning in a 2015 interview that he believes society has lost its "moral compass."
LISTEN TO THE PURE FLIX PODCAST FOR WEEKLY INSPIRATION
"We have lost our moral compass completely, and, unless we find it, we're going to lose our civilization," the actor said. "I think we're going to lose Western European Christian civilization, anyway."
Read his most recent comments over at The Christian Post, and be sure to subscribe to The Pure Flix Podcast and PureFlix.com for more daily, inspiring content.